Product name
Precision machining hunting bow sight bead
Meterials:
Aluminum, iron,stainless steel,bronze, carbon steel or as per the customers'requirements.
Dimensions:
According to customers'technical drawings or samples.
Surface finished:
Powder coating,
Sand blasting,
Zinc/nickel/silver/chrome etc plating
All color of anodizing,heat treatment,
Polishing,
As per customer's requirements.
Machining equipment:
CNC machining center,
CNC lathe,grinding machine,
Milling machine,
Sawing machine,
Turret milling-EDM,
Hand punch,
Automatic feeding machine etc.
Test equipment:
Automatic image measuring instrument.Digital height gauge,go-no go gauge,caliper,hardness tester,roughness tester etc.
MOQ:
Small quantity for sample is accept.
Quality Control:
100% inspection before packing or shipment.
Packing:
Carton,wooden box or as per customer's requirement.
Lead time:
20-30 working days after receiving customer's deposit in common.
Payment terms:
T/T 30% deposit in advance, 70% balanced against by the copy of B/L
Application:
Fishing Gear,Led flashlight,Valve parts,Auto parts,truck parts,machinery parts,yacht parts,
Hunting bow parts,bathroom hardware parts,microscope parts etc.
The bow of the sight is a device that is fixed on the bow to help you aim the arrow. It's like a hunting grab grab tube on the front sight, sight can tell you what the launch point to the direction of. Although you can shoot in the absence of a sight (called "instinctive fire"), it is hard to do, especially in the longer range. In view of this, all the compound bows are equipped with some kind of sight. With the peep and lip buckle used so that beginners can get very accurate.
Sight: entry
Some sight is very simple, fiber - striker composite (plastic) sight in a. Such a sight with thermoplastic poly carbonate firing pin protection device, and two the same hit the needle track. Each shot can be adjusted up and down in its own orbit, and can also be adjusted to the inside of the fixed bracket. A function of this type of regulation is not very difficult, for the majority of hunting and recreational activities more than sufficient. But as you can imagine, there are many styles in sight, the complexity is also different. See in this second different from the first sight, this is very complex, there are many additional features. The aluminum composite sight can also carry on the deviation and the regulation to the (all the firing pin can move at the same time), also can be regulated separately for each pin. The sight also contains more fiber, high-end of the firing pin technology, potential aiming circle, anti shake device, camouflage finish, scale, easy operation of the cam actuator, firing pin light source, seismic bracket, the third axis regulation (torque). In short, this type of device has many superior characteristics.
Our factory:
Our workshop: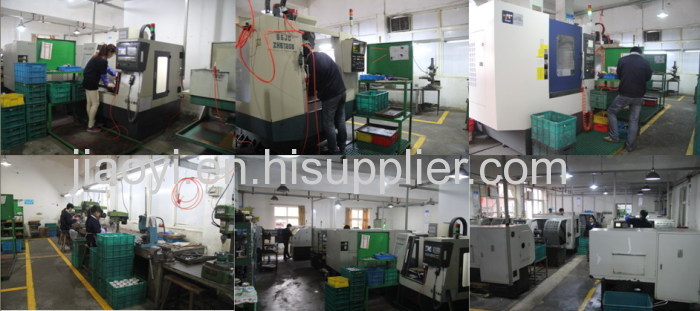 Our processing equipment: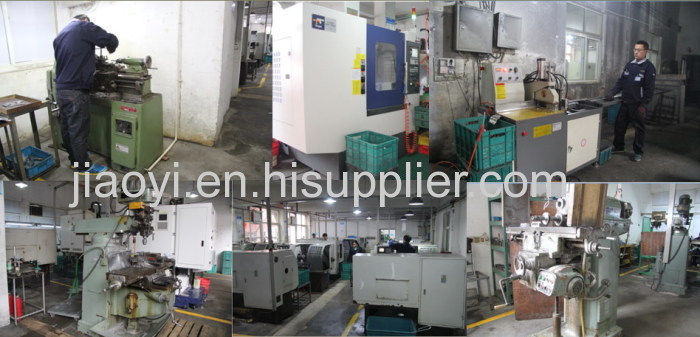 Our Test Equipment: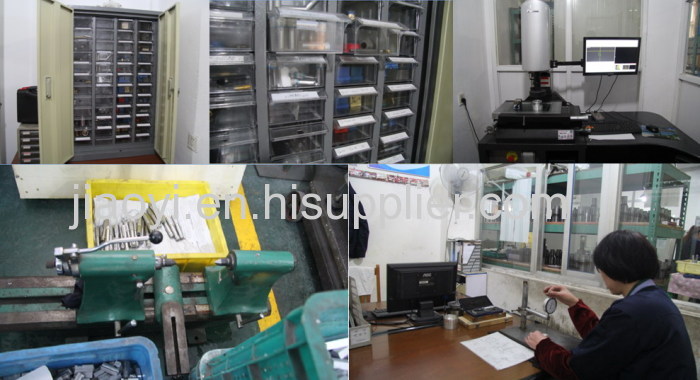 Our warehouse: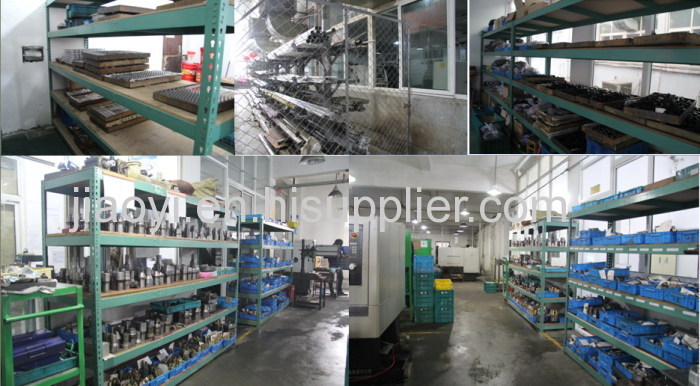 Ningbo Beilun Jiaoyi Factory is specialized in CNC machining parts and die casting fitting.
We can machine include those accessories: CNC machining Lock parts, CNC machining handle parts, door and windows hardware parts, home decoration precision machining parts, CNC machining plumbing parts, precision machining building decoration parts, hardware tools parts, CNC machining bathroom parts, kitchen hardware appliances, precision machining mechanical components, furniture hardware accessories etc.
Please feel free to contact with us.and welcome to visit us at any time.