Product name
Precision machining stainless steel coffee machine parts
Meterials:
Aluminum, iron,stainless steel,bronze, carbon steel or as per the customers'requirements.
Dimensions:
According to customers'technical drawings or samples.
Surface finished:
Powder coating,
Sand blasting,
Zinc/nickel/silver/chrome etc plating
All color of anodizing,heat treatment,
Polishing,
As per customer's requirements.
Machining equipment:
CNC machining center,
CNC lathe,grinding machine,
Milling machine,
Sawing machine,
Turret milling-EDM,
Hand punch,
Automatic feeding machine etc.
Test equipment:
Automatic image measuring instrument.Digital height gauge,go-no go gauge,caliper,hardness tester,roughness tester etc.
MOQ:
Small quantity for sample is accept.
Quality Control:
100% inspection before packing or shipment.
Packing:
Carton,wooden box or as per customer's requirement.
Lead time:
20-30 working days after receiving customer's deposit in common.
Payment terms:
T/T 30% deposit in advance, 70% balanced against by the copy of B/L
Application:
Fishing Gear,Led flashlight,Valve parts,Auto parts,truck parts,machinery parts,yacht parts,
Hunting bow parts,bathroom hardware parts,microscope parts etc.
The core component of the coffee machine includes a heating element, a controller, a water flow system, an internal circuit, and an appearance.
Coffee machine components in addition to the motherboard and the following
Appearance: the bottom cover, the base, the body, the funnel, the top cover.
Internal circuit: switch, jump type thermostat, fuse, hair line.
Water system: water inlet pipe, the outlet pipe, double tube.
Coffee machine classification
semi-automatic
Semi automatic coffee machine, commonly known as the moving handle machine, coffee machine is a traditionalItaly. This machine with manual milling, pressing powder, powder filling, brewing, manual cleaning residue. This type of machine has a small single leading home, there are double faucet, three leading large commercial machines, etc., the new type of machine is also equipped with electronic water control, can accurately control the amount of coffee brewed coffee.
This kind of machine is mainly produced inItaly, which is very popular inItaly. Its main features are: simple structure, reliable work, easy maintenance, in accordance with the correct use of the method can produce high qualityItalycoffee. The disadvantage of this kind of machine is the same: the operator should be trained to make high quality coffee with the machine, and the excellent coffee maker can provide customers with customized coffee.
But if you can personally operate, the modulation of a cup of delicious coffee, is indeed a spiritual enjoyment.
Think, what can be compared to their own do the coffee?
fully automatic
People to electronic technology is applied to the coffee machine, the preheating, cleaning, grinding, pressing powder, brewing, purging powder brewed coffee the whole process automatic control, to create a fully automatic coffee machine.
High quality fully automatic coffee machine in accordance with the scientific data and procedures to brew coffee, and has a perfect protection system, is convenient to use, just gently press can be obtained of the coffee, the convenience is superior to the traditional coffee machine products.
Structure is more complex, need good maintenance, high maintenance costs are the shortcomings of this machine. However, the whole automatic coffee machine is convenient, fast, and high quality, high efficiency, the operator does not need training and other outstanding advantages make it more and more customers love.
Manufacturers inSwitzerland,Germany,Italyand other countries of the production of automatic coffee machine based, a wide variety of. Swiss made automatic coffee machine design clever, unique.Italyto make a fully automatic coffee machine, the appearance of simple, stable and reliable quality, and in the international coffee machine industry.
A full automatic coffee machine is divided into large, medium, small, and large variety, suitable for office and family, with the number of cups per hour of brewed coffee (usually from 60 to 280 cups per hour).
Automatic control of the whole process of brewing coffee, such as foam, purging powder, etc, to create a full automatic coffee machine.
Our factory: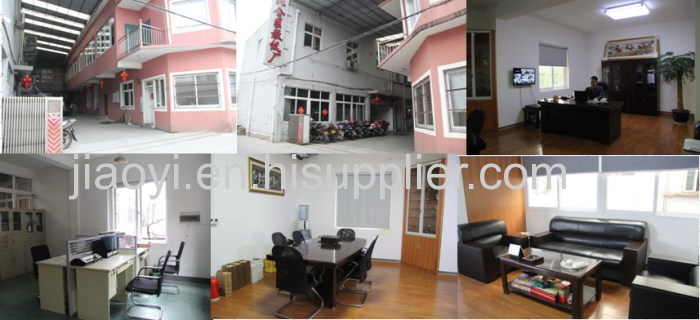 Our workshop: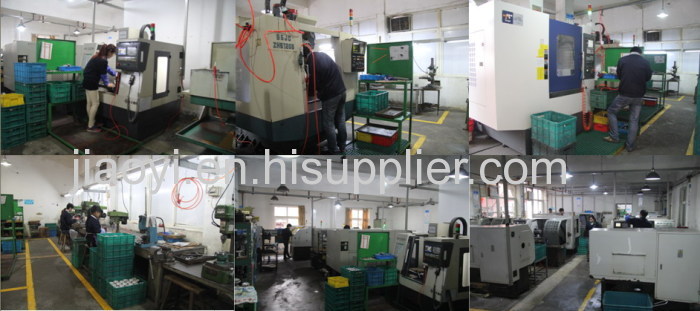 Our processing equipment: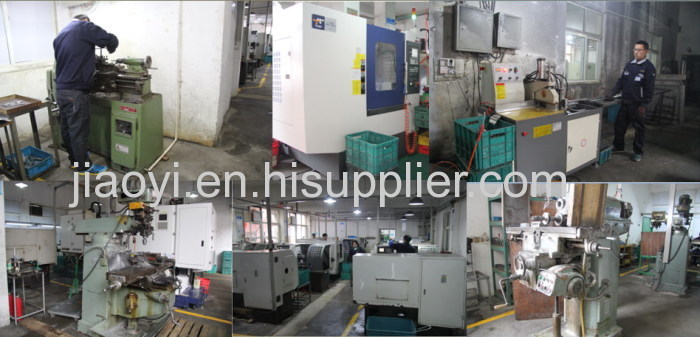 Our Test Equipment: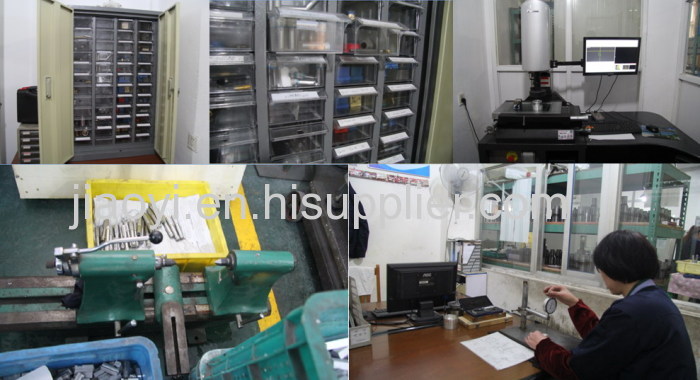 Our warehouse: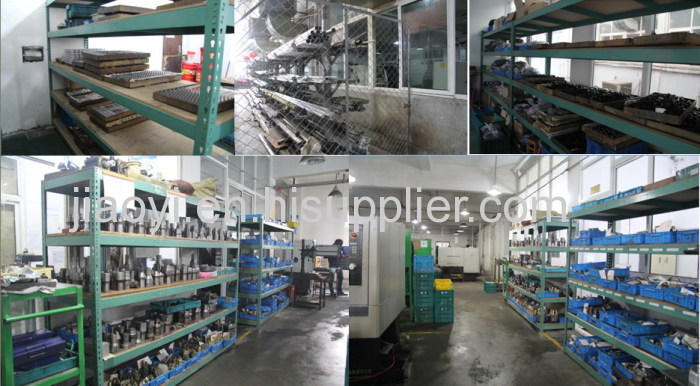 Ningbo Beilun Jiaoyi Factory is specialized in CNC machining parts and die casting fitting.
We can machine include those accessories: CNC machining Lock parts, CNC machining handle parts, door and windows hardware parts, home decoration precision machining parts, CNC machining plumbing parts, precision machining building decoration parts, hardware tools parts, CNC machining bathroom parts, kitchen hardware appliances, precision machining mechanical components, furniture hardware accessories etc.
Please feel free to contact with us.and welcome to visit us at any time.