Product name
Precision machining auto stainless steel tube connector
Meterials:
Aluminum, iron,stainless steel,bronze, carbon steel or as per the customers'requirements.
Dimensions:
According to customers'technical drawings or samples.
Surface finished:
Powder coating,
Sand blasting,
Zinc/nickel/silver/chrome etc plating
All color of anodizing,heat treatment,
Polishing,
As per customer's requirements.
Machining equipment:
CNC machining center,
CNC lathe,grinding machine,
Milling machine,
Sawing machine,
Turret milling-EDM,
Hand punch,
Automatic feeding machine etc.
Test equipment:
Automatic image measuring instrument.Digital height gauge,go-no go gauge,caliper,hardness tester,roughness tester etc.
MOQ:
Small quantity for sample is accept.
Quality Control:
100% inspection before packing or shipment.
Packing:
Carton,wooden box or as per customer's requirement.
Lead time:
20-30 working days after receiving customer's deposit in common.
Payment terms:
T/T 30% deposit in advance, 70% balanced against by the copy of B/L
Application:
Fishing Gear,Led flashlight,Valve parts,Auto parts,truck parts,machinery parts,yacht parts,
Hunting bow parts,bathroom hardware parts,microscope parts etc.
Hydraulic terminology, the hydraulic system is installed in the pipeline or pipeline of hydraulic components parts, this is a detachable connecting piece in a fluid path.
Mainly include: welding type, sleeve type and flared type
Connector accessories
Including: nuts, card sets, flaring core, expanding sleeve, flared nut
The type.
edit
At the end of the straight joint and straight joints, three joints, elbow, with movable nut joint, hinge joint, plug, adapter etc.
Double sleeve joint. The clasp, clasp, nut
The material used is stainless steel and carbon steel
Metric, American and British thread standard
NPT, PT, G are pipe thread.
NPT National (American) Pipe Thread. The 60 degree taper pipe thread belongs to the American Standard, for North America. The national standard is available on the GB/T12716-1991
PT is the abbreviation of pipe thread and is 55 degrees sealed tapered pipe threads, belonging to the family of Whitworth threads, for Europe and the Commonwealth of nations. In water and gas pipe industry, prescribe tapers for 1:16. National standards can be referred to GB/T7306-2000
G is a 55 - degree non - threaded sealing pipe thread, belonging to the family of the Hui family. The mark is G on behalf of the cylinder thread. The national standard can refer to GB/T7307-2001
Another thread in the 1/2, 1/4, 1/8 mark refers to the diameter of the thread size, the unit is in.
Insiders are usually used to call thread size, one inch 1/4 inch is equal to 8 points, 2 points, and so on.
G is a general designation (Guan) of the pipe thread, 55, 60 degrees of division are functional, commonly known as the tube round. That the thread is processed by a cylindrical surface.
ZG, commonly known as the cone, which is the thread by a conical surface processing and, general pipe joints are such, the threads of the old standard annotation for the RC thread R
Metric thread pitch, with American and British thread per inch thread number said that this is their biggest difference.
Metric thread is 60 degrees equilateral tooth type, thread is isosceles tooth type thread 55 degrees, 60 degrees.
Metric thread metric unit, and thread with imperial units.
Pipe thread is mainly used for the connection of the pipe, and its internal and external thread with tight, straight pipe and cone tube two. Nominal diameter is refers to the pipe diameter, the diameter of the large diameter is larger than the nominal diameter.
1/4, 1/2, 1/8 is the nominal diameter of the thread, the unit is in.
The pipe joint is a connecting tool between the pipe and the pipe, and the connecting point between the element and the pipe can be disassembled and assembled. As an important and indispensable role in the tube, it is one of the two main components of hydraulic pipeline. Pipe joint used for instrument line connection, connection type socket weld or threaded connection. Mainly used for low pressure pipeline used for small caliber, often disassembled parts, or as the final adjustment and use of pipe threaded fittings. Related products quickly and easily and were included, structure should be used in metal surface contact sealing structure, gasket sealing structure is often used to water, oil, air and other general pipeline transportation, the manufacturing malleable cast iron materials. In addition, considering the operation requirements and the price is also used when the.
There are many types of pipe joints, pipe joints commonly used in general can be divided into two kinds of fittings and hose joint pipe. If in accordance with pipe joints and pipe connection points, hardware fittings have flared, card sleeve type and welding of three, hose connectors is mainly withhold hose joint.
The pipeline hydraulic system and connection pipe joints are also different, the end is screwed into the pipeline connecting thread. Taper thread with their vertebral screw and sealing operations are conducted using PTFE and other substance, which is used mainly in the middle and low pressure hydraulic system. Fine thread sealing effect is very good. It is frequently used in the high-pressure system, but it requires using a combined gasket or O-ring in the end of the enclosed work, and sometimes use copper washer, it is more suitable for the connecting tube with a thick wall pipe and its components to a joint body, a nozzle and a nut. When in use, the joint body is embedded in the target, with the use of said in front of the washer will seal between the joint body and taken over by the rubber seal, sometimes using spherical seal method.
The pipe joint is a detachable connection element, it in addition to meet the requirements of normal stable connection, sealing strong, reasonable size, small pressure loss, process performance good, must also be to meet the requirements of convenient for assembling and disassembling. Therefore, do not underestimate the small pipe joints, because only it exists to support the existence of the whole hydraulic system.
Our factory: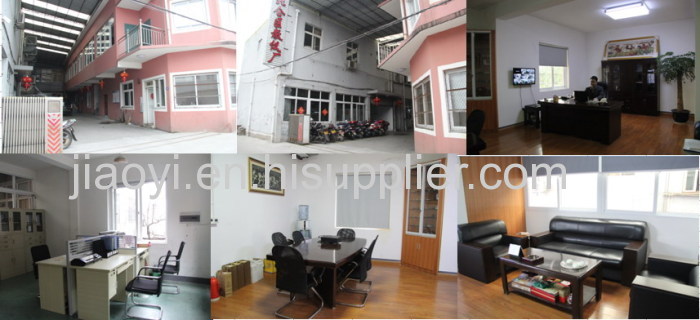 Our workshop: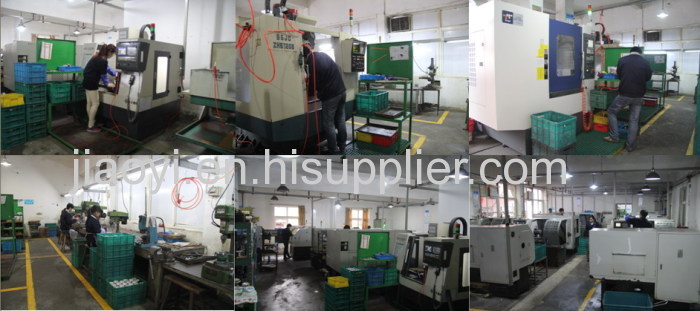 Our processing equipment: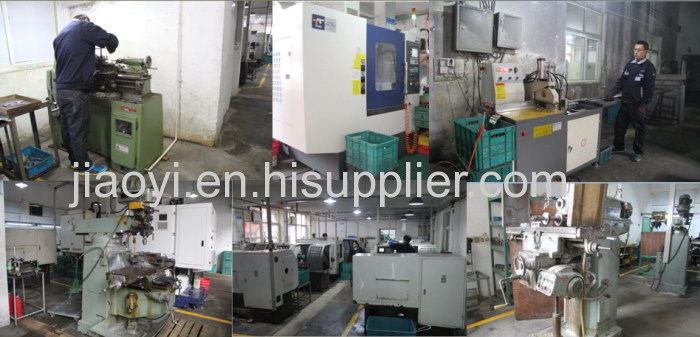 Our Test Equipment: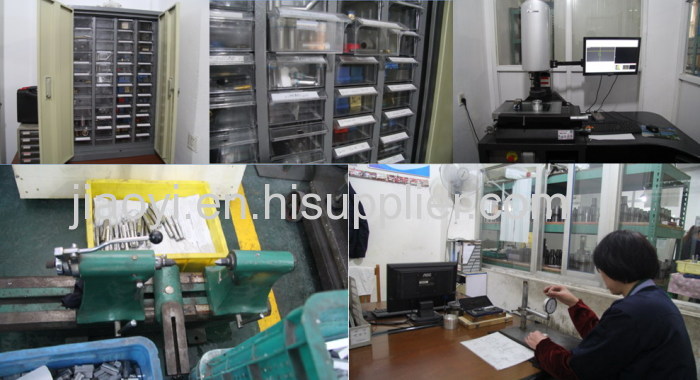 Our warehouse: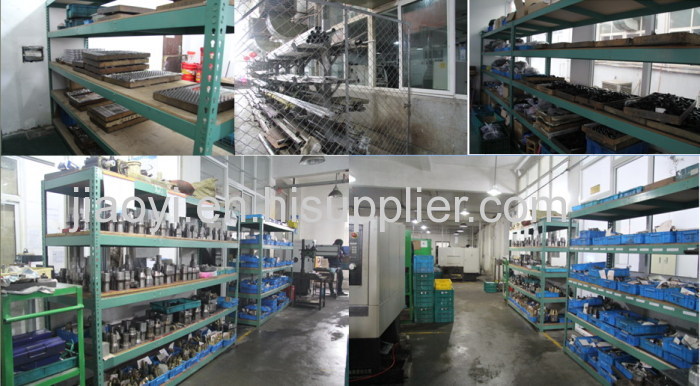 Ningbo Beilun Jiaoyi Factory is specialized in CNC machining parts and die casting fitting.
We can machine include those accessories: CNC machining Lock parts, CNC machining handle parts, door and windows hardware parts, home decoration precision machining parts, CNC machining plumbing parts, precision machining building decoration parts, hardware tools parts, CNC machining bathroom parts, kitchen hardware appliances, precision machining mechanical components, furniture hardware accessories etc.
Please feel free to contact with us.and welcome to visit us at any time.