Product name
Precision machining customization axle parts
Meterials:
Aluminum, iron,stainless steel,bronze, carbon steel or as per the customers'requirements.
Dimensions:
According to customers'technical drawings or samples.
Surface finished:
Powder coating,
Sand blasting,
Zinc/nickel/silver/chrome etc plating
All color of anodizing,heat treatment,
Polishing,
As per customer's requirements.
Machining equipment:
CNC machining center,
CNC lathe,grinding machine,
Milling machine,
Sawing machine,
Turret milling-EDM,
Hand punch,
Automatic feeding machine etc.
Test equipment:
Automatic image measuring instrument.Digital height gauge,go-no go gauge,caliper,hardness tester,roughness tester etc.
MOQ:
Small quantity for sample is accept.
Quality Control:
100% inspection before packing or shipment.
Packing:
Carton,wooden box or as per customer's requirement.
Lead time:
20-30 working days after receiving customer's deposit in common.
Payment terms:
T/T 30% deposit in advance, 70% T/T balanced against by the copy of B/L
Application:
Fishing Gear,Led flashlight,Valve parts,Auto parts,truck parts,machinery parts,yacht parts,
Hunting bow parts,bathroom hardware parts,microscope parts etc.
Axis (shaft) is a cylindrical object in the middle of the bearing or in the middle of the wheel or in the middle of the gear wheel, but there are also a few parts that are square. The shaft is a mechanical part that supports the rotating parts and rotates together to transmit motion, torque, or bending moment. General for round metal rods, each can have different diameter. The parts of the machine for rotary motion are mounted on the shaft.
Material use
1, carbon steel
35, 45, 50 and other high quality carbon structural steel has a high comprehensive mechanical properties, more applications, which is the most widely used 45 steel.
In order to improve its mechanical properties and should be normalizing or quenching and tempering treatment. Not important or less stressed axis, you can use Q275, Q235 and other carbon structural steel.
2, He Jingang
Alloy steel has high mechanical properties, but the price is more expensive, more for the special requirements of the shaft.
For example, using high speed shaft of plain bearing, low carbon alloy structural steel, such as 20Cr, 20CrMnTi, can be used to improve the wear resistance of shaft neck after carburizing and quenching;
Turbine generator rotor shaft in high temperature, high speed and heavy load conditions, must have a good high temperature mechanical properties, often using 40CrNi, 38CrMoAlA and other alloy structural steel.
The shaft for the blank forging priority, followed by round steel;
Large size or complex structure can be considered cast steel or ductile cast iron.
For example, the use of ductile iron crankshaft, camshaft, has a low cost, good vibration absorption, the corresponding stress concentration is low, the strength is good, etc..
The mechanical model of the shaft is the beam and the majority to turn, so the stress is usually symmetrical cycle.
The possible failure modes are: fatigue fracture, overload fracture, elastic deformation and so on.
The shaft is usually fitted with a number of parts with a wheel hub, so most of the shaft should be made into a stepped shaft, with a large amount of cutting.
Axis classification
Common axis according to the shape of shaft structure can be divided into crankshaft, a straight shaft, a flexible shaft, a solid shaft, hollow shaft, shaft is rigid, flexible shaft (shaft).
Straight axis and can be divided into: a rotating shaft, the work is both bear the moment and bear the torque, is the most common machinery in the shaft, such as the axis of the reducer, etc.. II spindle for supporting rotating parts only to withstand the bending moment and does not transfer torque, some spindle rotation, such as railway vehicle axle, some spindles do not rotate, such as supporting pulley axis. Third, drive shaft, is mainly used to transmit torque and not subjected to bending, such as crane traveling mechanism of optical axis, automobile drive shaft and so on. The main shaft material made of carbon steel or alloy steel, can also be made of ductile cast iron or alloy cast iron. The working capacity of the shaft generally depends on the strength and stiffness, and the speed of the rotating speed is also determined by the vibration stability
Our factory: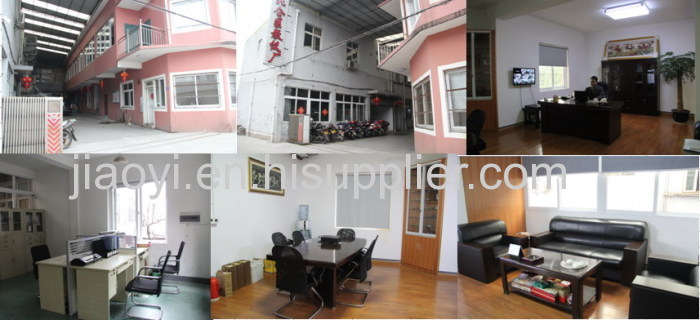 Our workshop: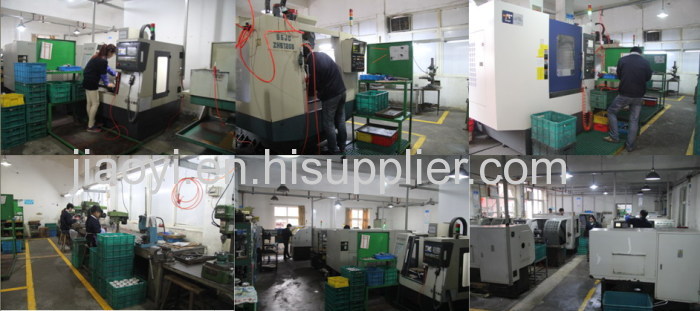 Our processing equipment: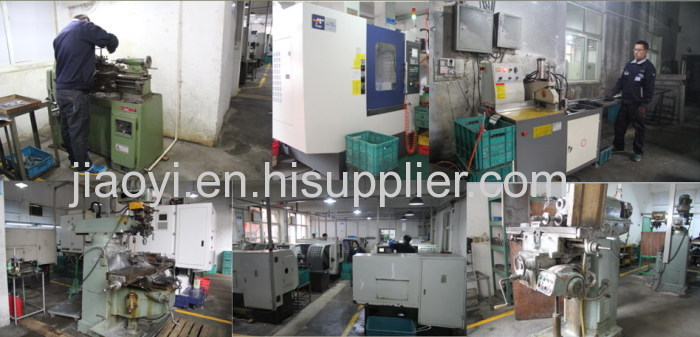 Our Test Equipment: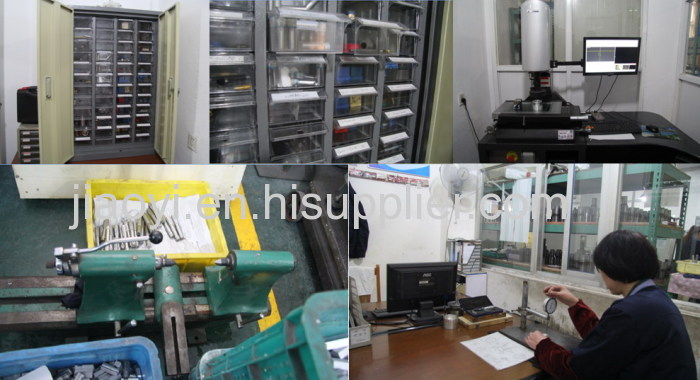 Our warehouse: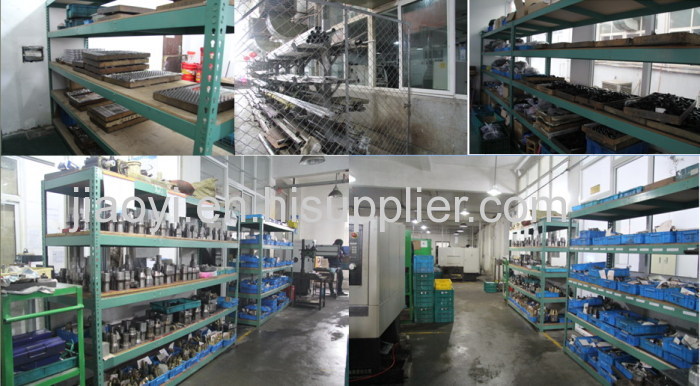 Ningbo Beilun Jiaoyi Factory is specialized in CNC machining parts and die casting fitting.
We can machine include those accessories: CNC machining Lock parts, CNC machining handle parts, door and windows hardware parts, home decoration precision machining parts, CNC machining plumbing parts, precision machining building decoration parts, hardware tools parts, CNC machining bathroom parts, kitchen hardware appliances, precision machining mechanical components, furniture hardware accessories etc.
Please feel free to contact with us.and welcome to visit us at any time.