Product name
Aluminum die casting fishing reel seat parts
Meterials:
Aluminum, Zinc,bronze,or as per the customers'requirements.
Dimensions:
According to customers'technical drawings or samples.
Surface finished:
Powder coating,
Sand blasting,
Zinc/nickel/silver/chrome etc plating
All color of anodizing,heat treatment,
Polishing,
As per customer's requirements.
Machining equipment:
CNC machining center, Die casting machine
CNC lathe,grinding machine,
Milling machine,
Sawing machine,
Turret milling-EDM,
Hand punch,
Automatic feeding machine etc.
Test equipment:
Automatic image measuring instrument.Digital height gauge,go-no go gauge,caliper,hardness tester,roughness tester etc.
MOQ:
Small quantity for sample is accept.
Quality Control:
100% inspection before packing or shipment.
Packing:
Carton,wooden box or as per customer's requirement.
Lead time:
40-50 working days after receiving customer's deposit in common.
Payment terms:
T/T 30% deposit in advance, 70% T/T balanced against by the copy of B/L
Application:
Fishing Gear,Led flashlight,Valve parts,Auto parts,truck parts,machinery parts,yacht parts,
Hunting bow parts,bathroom hardware parts,microscope parts etc.
Fishing reel (reel)
Fishing reel (reel) in all kinds of foreign fishing are a key part of.
A fishing line wheel can be roughly divided into the following:
The spinning wheel, fly fishing wheel (Yalun Road (water wheels), fishing gear (fishing boat, iron wheel, Ji Diaolun).
SPINNING REEL, FLY REEL, BAITCASTING REEL, TROLLING REEL.
Tell the following basic classification of the fishing reel:
1) spinning wheels (SPINNING REEL): the main two categories: closed and open. Domestic habits of the closed type spinning wheel called "snout round", for the traditional Chinese fishing people, awareness and use of fishing line wheel are not considerable popularity, so fishing reel to chirality is important, and "snout round" (closed spinning reel) is specially designed for novice produced, the fishing line wheel different has the biggest difference to other spinning wheel is it is with Asian rod grips road use. The spinning wheel open main front brakes and rear brake two, spinning wheel brake brake has more advantages than. Before the brake line cup, after the brake spindle, so the utilization rate of spin wheel brake on the theory of relatively larger rear brake. There are some such as SPIN RUNNER REEL, SPIN CASTER REEL, SURF RUNNER REEL, these are some adjustments made in different environment.
In recent years domestic road sub Diaofa promotion speed development quickly, spinning wheel has become domestic we are most familiar with fishing line round. You may think, halleluyah fishing shall not use the road Yalun? This is not the. LURE FISHING is the road sub Diaofa translation, also is to bait fishing method. Common bait (bait) have: minoxidil (MINNOW), fat (crank) and swing (VIB) and (all) pencils, iron Liang Jia and spoon (SPINNER&SPOON) and so on. So it's not surprising, spinning wheel is widely used for fishing halleluyah, and I am referring to the road Yalun should is in the traditional sense, said the domestic habits as "water wheel" (shape). In road in Asia and sub spinning wheel and the road Yalun pole is differentiated, spinning wheel corresponding to the straight shank halleluyah pole, and grips Road, corresponding to the road Yalun sub pole, the former fishing line wheel is positioned at the bottom of the rod, the fishing line wheel is placed at the top of the rod.
2) fly fishing wheel (fly reel): fly fishing sport fishing "ballet" are considered, in the strict sense up is also the road sub Diaofa a, the bait is fly (hook). Fly fishing is one of the most widely used foreign stream fishing, is a respected, fly fishing need larger space for fly fishing for fly fishing loops (loop), so you often see foreign fly fishing with waterproof boots in the stream of fly fishing, fly fishing, according to the different types of hunting and fishing can be divided for trout fly, fly Malaysia Hafei flies, tuna flies (sea fishing), and so on. Fly fishing is also suitable for sea fishing. Fly fishing wheel most with mechanical brake system for drag system), however in Asia, China Taiwan,Japanand South Asia, some countries have a without mechanical brake system of the fly reel -- that is often referred to by the "front wheel and the fishing reel fishing needs a quite skilled skills. This is the hand brake fly fishing wheel (HAND-PULLING fly reel).
3) Yalun Road (BAITCASTING REEL): in 1) described in the. Domestic habits of the "water wheel" and "drum" called for BAITCASTING reel, due to "water wheel" the winding volume of a spinning wheel, so more is suitable for long shot pull bait fishing, using the quasi bait weight larger so as to throw away.
4) fishing wheel (TROLLING REEL/BIG our reel): at home, fishing wheel habit is said to "fishing boat round" or "iron wheel", mainly because of its size and weight. A lot of foreign fishing that is a fishing line wheel is ugly and unwieldy a TROLLING reel, but used to deal with the sea inside the "big" non qualified for such a fishing line wheel is not ah, great brake force, the biggest catch up to nearly tons. Marlin, swordfish and sharks are the main object of fish. The rock fishing wheel can also be classified as fishing wheel for a class of JIGGING REEL[1] it is specifically designed for coastal or offshore area at the bottom of the rocks of the seas, the general speed of relatively high wire wheel.
Because of the different, there are many due to the four big fish line wheel evolution description is not one one introduced. SPINCAST REEL, CARP REEL and so on. To grasp the fishing line wheel. We're going to with the fishing rod, bait and other fishing gear fittings together with knowledge and understanding. The spinning wheel is most widely used at home and abroad, the market competition of the spinning wheel products are quite intense. Due to the fly fishing sport is respected, the former Russian President Vladimir Putin and President Obama are fly fishing, so fly fishing wheel products in the foreign market competition is quite fierce. However, domestic fly fishing wheel products excellent producers of rare.
Our factory: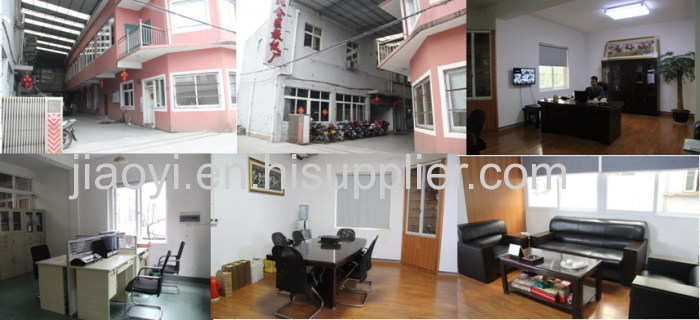 Our workshop: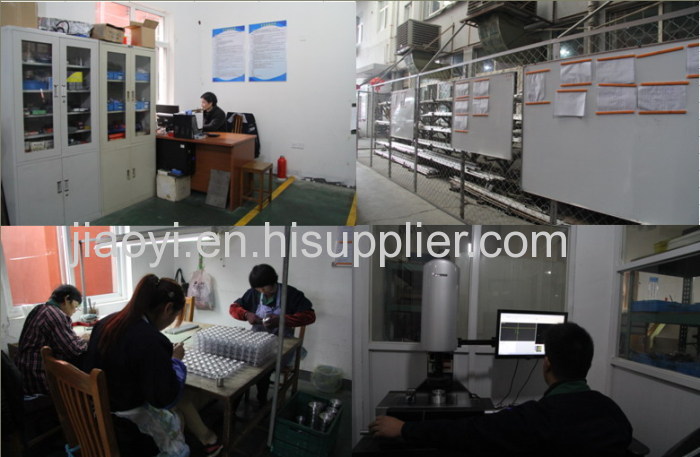 Our processing equipment: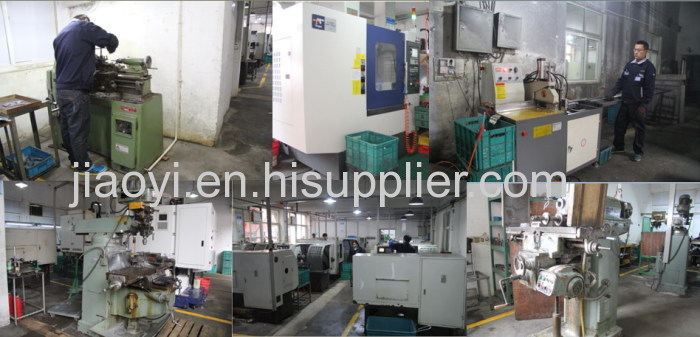 Our Test Equipment: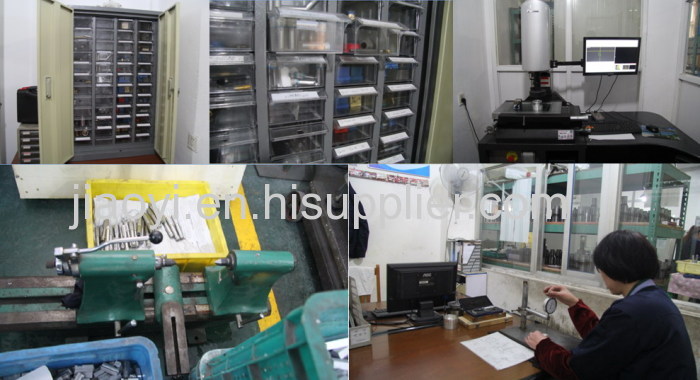 Our warehouse: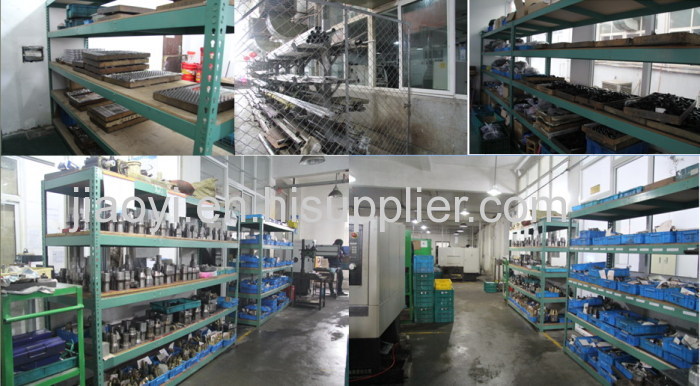 Ningbo Beilun Jiaoyi Factory is specialized in CNC machining parts and die casting fitting.
We can machine include those accessories: CNC machining Lock parts, CNC machining handle parts, door and windows hardware parts, home decoration precision machining parts, CNC machining plumbing parts, precision machining building decoration parts, hardware tools parts, CNC machining bathroom parts, kitchen hardware appliances, precision machining mechanical components, furniture hardware accessories etc.
Please feel free to contact with us.and welcome to visit us at any time.