Product name
Precision machining bathroom bubble shower head
Meterials:
Aluminum, iron,stainless steel,bronze, carbon steel or as per the customers'requirements.
Dimensions:
According to customers'technical drawings or samples.
Surface finished:
Powder coating,
Sand blasting,
Zinc/nickel/silver/chrome etc plating
All color of anodizing,heat treatment,
Polishing,
As per customer's requirements.
Machining equipment:
CNC machining center,
CNC lathe,grinding machine,
Milling machine,
Sawing machine,
Turret milling-EDM,
Hand punch,
Automatic feeding machine etc.
Test equipment:
Automatic image measuring instrument.Digital height gauge,go-no go gauge,caliper,hardness tester,roughness tester etc.
MOQ:
Small quantity for sample is accept.
Quality Control:
100% inspection before packing or shipment.
Packing:
Carton,wooden box or as per customer's requirement.
Lead time:
20-30 working days after receiving customer's deposit in common.
Payment terms:
T/T 30% deposit in advance, 70% balanced against by the copy of B/L
Application:
Fishing Gear,Led flashlight,Valve parts,Auto parts,truck parts,machinery parts,yacht parts,
Hunting bow parts,bathroom hardware parts,microscope parts etc.
Plumbing hardware refers to the building water supply and drainage systems, heating systems and hardware used in the bathroom collectively referred to as. Usually including faucets, showers, falling into the water, then machine parts, accessories, women wash machine accessories, spray washing massage bath fittings, valves, pipe connecting piece of the other hardware parts and the bathroom.
Also called the tap tap. Main components for the valve body. There are mainly 8 kinds of water faucet:

1 cold water mouth: also known as tap water. Installed in the water pipe, for water. According to body material can be divided into copper faucet, malleable iron and cast iron faucet tap 3, two kinds of widely used. Nominal diameter is generally 20mm, 15mm, and 25mm, nominal pressure is 0.6MPa
Over 2 tap: also known as the leading belt. The function and structure of the same mouth with cold water, the outlet is equipped with detachable nozzle nut, can be connected with a rubber tube or plastic tube. Body material is made of brass, malleable iron and gray cast iron.
3 laboratory Faucet: also called faucet. Function and structure and copper water nozzle is the same, but the outlet is long, tapered and with antiskid groove, which is convenient for rubber tube or plastic tube inserted. The water is stable and has no sputtering, which is used in laboratory and laboratory. Chrome plated surface.
4 foot tap: also known as the leading foot. The body is composed of base, pedal, and the water outlet pipe. The open and close water flow is realized by the pedal pedal. For the inconvenience or can not use the hand switch places, such as hospitals, public dining room, etc.. The body is made of brass or cast iron is made, the pedal is malleable iron, brass pipe.
5 cubits: also called elbow touch tap tap. Touch the long handle to open and close the water with his elbow. The hand does not contact the water faucet, does not cause cross infection. Some in the air outlet is equipped with the regulator, the water was filled foam shaped, soft and stable. To the hospital for the diagnosis and treatment room, laboratory. There are two kinds of single and double. One connected tap water can be connected with cold and hot water at the same time. Tap with elbow brass, chrome plated surface, corrosion resistant and easy to clean. Nominal pressure is 0.6MPa, the use of temperature is less than 100.
6 hot water nozzle: also called hot water tap. The utility model is arranged on a hot water pipe, a boiling water boiler, an electric boiling water stove, a tea barrel and a warm water barrel. The structure is a plug type, namely, the valve core and the valve body are directly contacted and sealed by the 1:7 taper, and the flow of the valve core is rotated by the valve core. Are made of brass, polished or chrome plated. Nominal pressure 0.15MPa, nominal diameter 15 ~ 25mm, the use of temperature is less than 100.
7 basin faucets: also called basin faucet. Mounted on a ceramic face wash, used to open cold water or hot water. The structure is generally a screw lifting type, that is, through the handle of the rotation, so that the screw lift and water or closed. Made of brass, chrome plated. Body shape and handle various forms, strong decorative. Nominal pressure 0.6MPa, nominal diameter of 15mm, the use of the temperature is less than 100. Some water basin faucets is also equipped with a lifting rod, can directly open the pulling and washbasin water outfall, sewage removal.
8: also known as bath tub spout. Installed on the side of the bathtub, used to open hot and cold mixed water. Can be cold, hot two pipes known as the two joint type; in addition to the cold, hot two pipes, the valve body is connected with a shower nozzle device known as triple. The structure of the open and close water flow is generally a spiral lifting type, and the flow of the cold and hot water is respectively adjusted to control the temperature of the mixed water through a rotating double handle. In recent years the development of the structure of temperature control and temperature control handle. 1980s single handle temperature control bathtub faucet with single handle temperature and constant temperature control, the use of more convenient, the structure is more compact. The bathtub faucet made of brass, chrome plated appearance, shape and other accessories harmonious bathroom.
Our factory: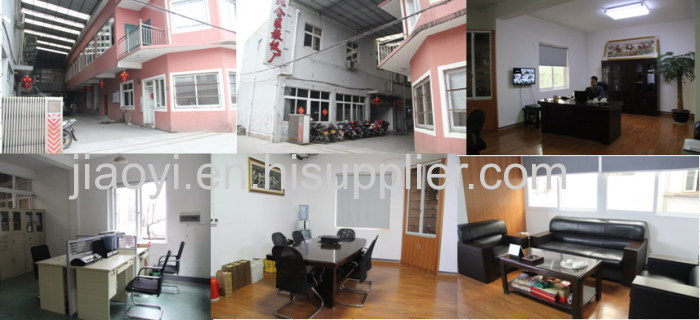 Our workshop: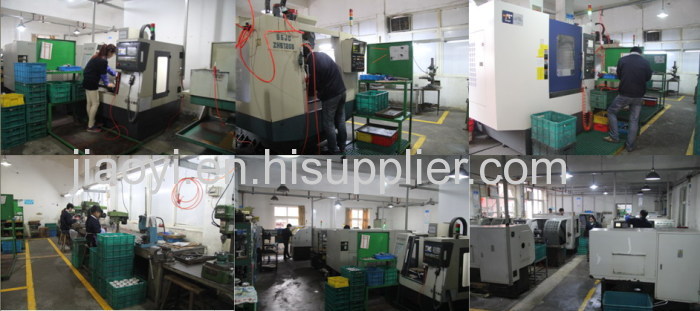 Our processing equipment: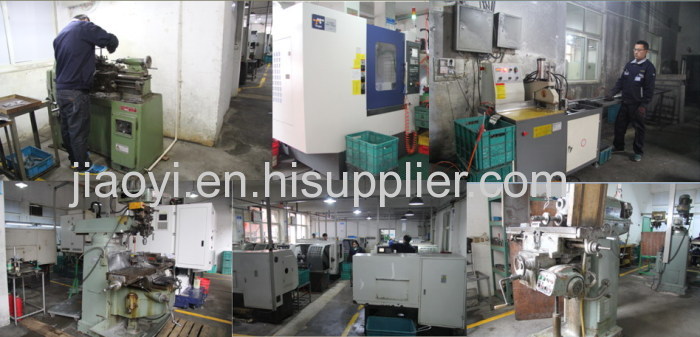 Our Test Equipment: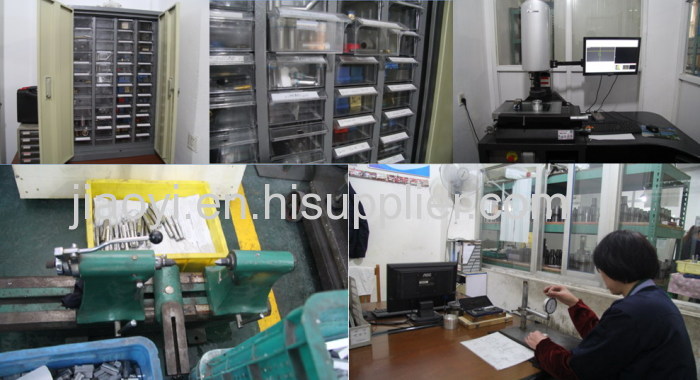 Our warehouse: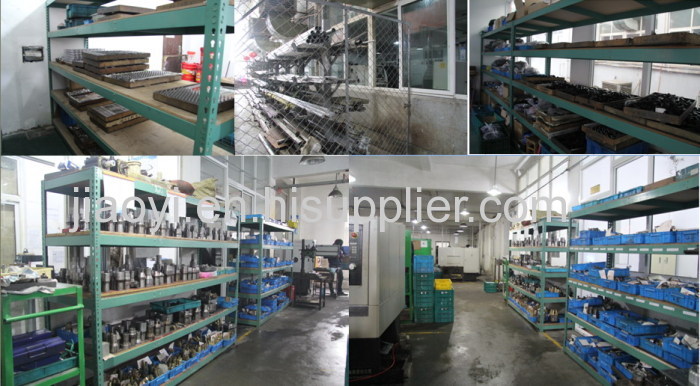 Ningbo Beilun Jiaoyi Factory is specialized in CNC machining parts and die casting fitting.
We can machine include those accessories: CNC machining Lock parts, CNC machining handle parts, door and windows hardware parts, home decoration precision machining parts, CNC machining plumbing parts, precision machining building decoration parts, hardware tools parts, CNC machining bathroom parts, kitchen hardware appliances, precision machining mechanical components, furniture hardware accessories etc.
Please feel free to contact with us.and welcome to visit us at any time.