Product name
Precision machining bow adjusting rod
Meterials:
Aluminum, iron,stainless steel,bronze, carbon steel or as per the customers'requirements.
Dimensions:
According to customers'technical drawings or samples.
Surface finished:
Powder coating,
Sand blasting,
Zinc/nickel/silver/chrome etc plating
All color of anodizing,heat treatment,
Polishing,
As per customer's requirements.
Machining equipment:
CNC machining center,
CNC lathe,grinding machine,
Milling machine,
Sawing machine,
Turret milling-EDM,
Hand punch,
Automatic feeding machine etc.
Test equipment:
Automatic image measuring instrument.Digital height gauge,go-no go gauge,caliper,hardness tester,roughness tester etc.
MOQ:
Small quantity for sample is accept.
Quality Control:
100% inspection before packing or shipment.
Packing:
Carton,wooden box or as per customer's requirement.
Lead time:
20-30 working days after receiving customer's deposit in common.
Payment terms:
T/T 30% deposit in advance, 70% balanced against by the copy of B/L
Application:
Fishing Gear,Led flashlight,Valve parts,Auto parts,truck parts,machinery parts,yacht parts,
Hunting bow parts,bathroom hardware parts,microscope parts etc.
History for sight
The sight is in fifteenth Century, but the early sight is mechanical sight, and sight reticle is fixed, and later developed into adjustable. At the beginning of nineteenth Century to sight at the beginning of the pistol.
The invention of the telescope and used it as a rifle with the idea as early as seventeenth Century had proposed and successfully. During the period of 1830-1840, the Americans began to use the telescope sight
.
During the Second World War, in order to fight at night,Britain, theUnited Statesand the Soviet Union and Germanydeveloped active infrared night vision, and as a sight mounted on various light weapons.
In 1960s, theUnited States,Britain,FranceandGermany, Holland and other countries, and the successful development of the LLL night vision, and the sight form on the rifle and light machine guns and other light weapons. Around 1996, using by fiber optical panel coupled to the cascade type electrostatic focusing as intensifier of first generation LLL night vision sight into the battlefield use. In early 70, using the multi alkali photocathode and micro channel plate image intensifier second low-light-level sight application. Such as AN/TVS - 5 type, 9 degree field of view, magnification 6.2#+[*], the starlight night vision distance of about 1000m. In the early 1980s, theUnited Statesand developed into escrow, the NEA photocathodes (III ~ V photoelectric cathode or negative electron affinity photocathode). The typical product is MK500 type multi-purpose optical sight, which can be installed two can hold three escrow, escrow.
Our factory:
Our workshop: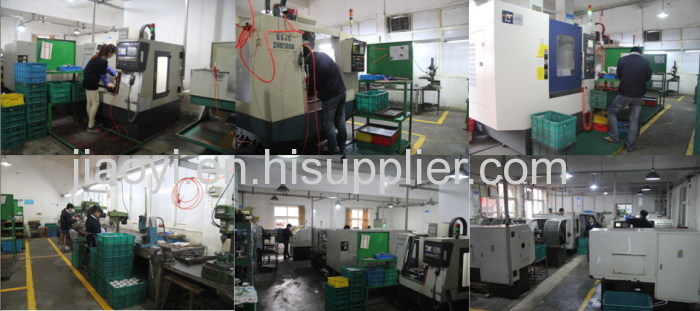 Our processing equipment: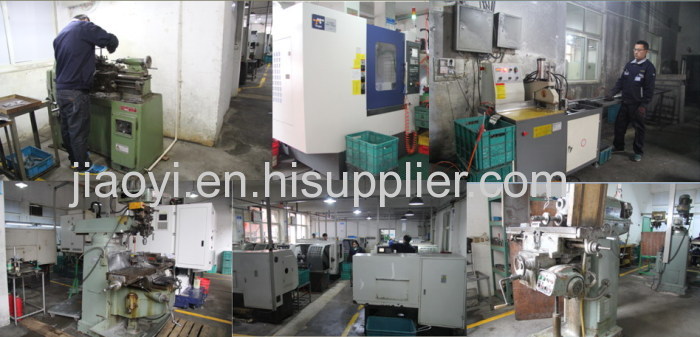 Our Test Equipment: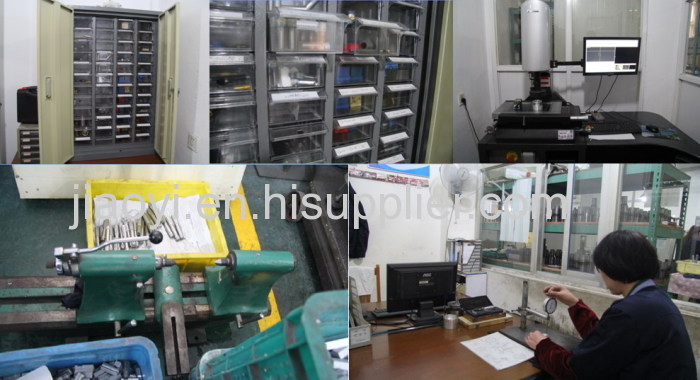 Our warehouse: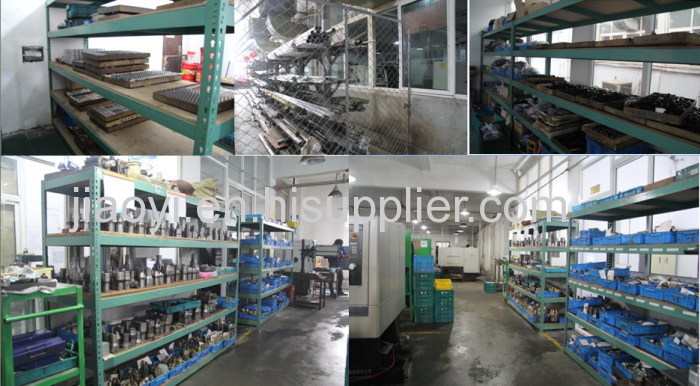 Ningbo Beilun Jiaoyi Factory is specialized in CNC machining parts and die casting fitting.
We can machine include those accessories: CNC machining Lock parts, CNC machining handle parts, door and windows hardware parts, home decoration precision machining parts, CNC machining plumbing parts, precision machining building decoration parts, hardware tools parts, CNC machining bathroom parts, kitchen hardware appliances, precision machining mechanical components, furniture hardware accessories etc
Please feel free to contact with us.and welcome to visit us at any time.