Product name
CNC machining hunting bow arrowhead parts
Meterials:
Aluminum, iron,stainless steel,bronze, carbon steel or as per the customers'requirements.
Dimensions:
According to customers'technical drawings or samples.
Surface finished:
Powder coating,
Sand blasting,
Zinc/nickel/silver/chrome etc plating
All color of anodizing,heat treatment,
Polishing,
As per customer's requirements.
Machining equipment:
CNC machining center,
CNC lathe,grinding machine,
Milling machine,
Sawing machine,
Turret milling-EDM,
Hand punch,
Automatic feeding machine etc.
Test equipment:
Automatic image measuring instrument.Digital height gauge,go-no go gauge,caliper,hardness tester,roughness tester etc.
MOQ:
Small quantity for sample is accept.
Quality Control:
100% inspection before packing or shipment.
Packing:
Carton,wooden box or as per customer's requirement.
Lead time:
20-30 working days after receiving customer's deposit in common.
Payment terms:
T/T 30% deposit in advance, 70% balanced against by the copy of B/L
Application:
Fishing Gear,Led flashlight,Valve parts,Auto parts,truck parts,machinery parts,yacht parts,
Hunting bow parts,bathroom hardware parts,microscope parts etc.
Can shoot arrows as long-range weapons, is listed as the first weapon, its application is quite common. Was aristocratic, to the door of the child is taught from childhood learning archery; as a skill, "shot" into the Gongqing doctor must be familiar with the "six arts" one of, not only in the monarch's alliance, the banquet, is regarded as a very on the grade of etiquette, and in the folk custom is to it as a courtesy. Which family gave birth to a boy at the door hung a bow, look after the boy grew up to the powerful, archery bow. The Northeast Manchu house sometimes hangs a bow or arrow is the ancient folk heritage continued.
The varieties of the Han Dynasty, to fight on foot, hellbent, riding a war, they made more conducive to combat the bow, bow and Huben arch, angle side arch, Diaogong, Gong Lu, strongbow and name of different shapes.
Plays an important role in holding the bow of strength, general superior tension bow at 120 kilograms, strength is particularly large for his bravery can pull 300 catties of strongbow, because bow pulling force determines the arrow range, penetration and hitting accuracy. Due to shoot the objects of different dimensions, shape, weight of shaft, the arrow has to adjust to changes, the ancients in order to enhance the lethality, extended the use function of the arrow, it small arrowheads design of all sorts, wings, three wings, flat leaves, willow leaf type, triangle, diamond form, triangular, quadrangular, blood trough, cone type, and so on different varieties, more and make the enemy taken heart soul, indicates the direction of Mingdi -- A with empty hole three wing arrows and arrow, it in the fire will due to airflow extrusion in the empty hole and sends out to sad and shrillly ringing.
Our factory: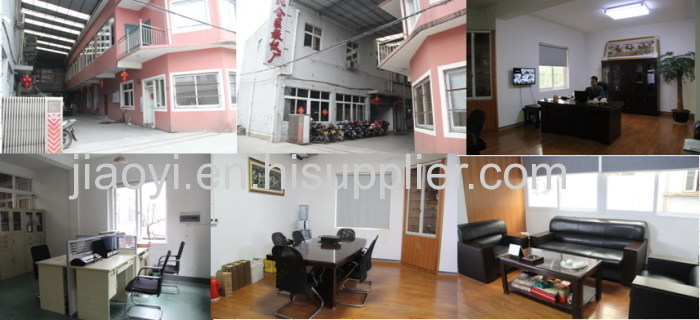 Our workshop:
Our processing equipment: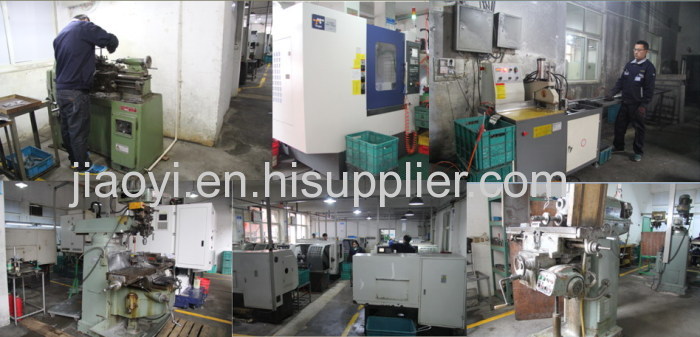 Our Test Equipment: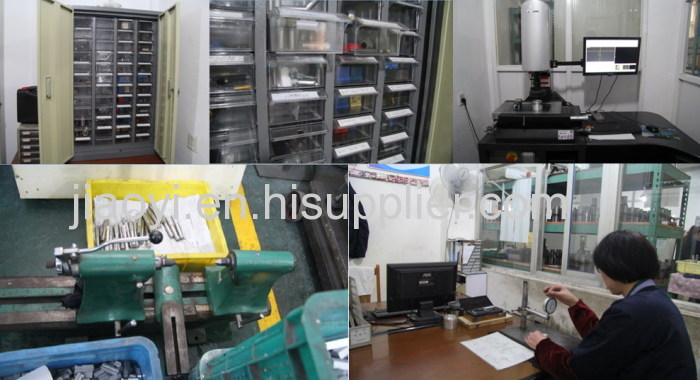 Our warehouse:
Ningbo Beilun Jiaoyi Factory is specialized in CNC machining parts and die casting fitting.
We can machine include those accessories: CNC machining Lock parts, CNC machining handle parts, door and windows hardware parts, home decoration precision machining parts, CNC machining plumbing parts, precision machining building decoration parts, hardware tools parts, CNC machining bathroom parts, kitchen hardware appliances, precision machining mechanical components, furniture hardware accessories etc.
Please feel free to contact with us.and welcome to visit us at any time.