Small size ultra clear tempered solar glass 150*170mm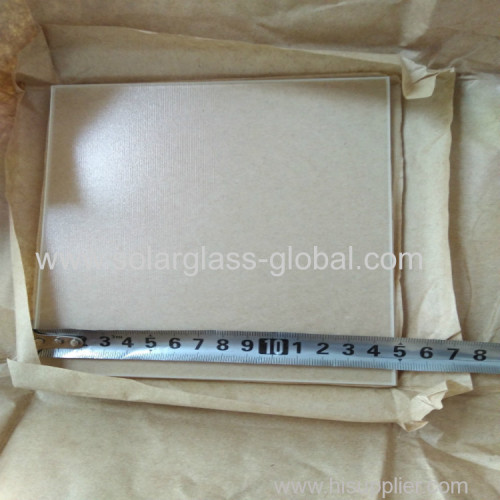 AR coating low iron Tempered glass is also called toughened glass.Tempered glass has been processed intense heating and rapid cooling in a controlled process,
Tempered glass will not break into sharp shards,but will instead break into small pieeces or fragments.These fragments of tempered glass also called cuboids,because of their shape,and will not cut or cause harm as easily as regular glass.
Mainly used on outdoor advertising board because of its super light transmittance rate. outdoor advertising board is a thin layer of optoelectronic semiconductor which converting solar energy into electricity. By considering its efficiency, we are using High-transmittance and low reflection glass for its panel. This high strength glass maintains the best image quality by elimination unwanted distortions with the advanced optical technology.