MODEL NO.
YG032P Pneumatic Bursting Strength Tester
APPLICATION
YG032P Pneumatic Bursting Strength Tester is used to determine the bursting strength and bursting distension of knitted fabrics, woven and nonwoven fabrics and so on, by the application of pneumatic method.
RELATED STANDARDS
| | | | |
| --- | --- | --- | --- |
| STANDARDS | ISO 13938.2 | ASTM D3786 | GB/T 7742.2 |
Note: this Pneumatic Bursting Strength Tester can conform to but not limit to the standards above, for more standards conformance, please contact us.
FEATURES
1 Touch screen with concise interface, simple and convenient to use;
2. Pneumatic clamping system can effectively prevent test pieces from slippage during the test;
3. Transparent organic glass cover with built-in LED illumination;
4 Automatic burst-sensing system, sensitive and reliable;
5 High speed AD and processor, high-frequency sampling and high measuring precision;
6 Four test methods: constant-speed extension until burst, extension to specific pressure, extension to specific distension and extension to specific time;
7 With data storage and printing functions.
KEY SPECIFICATIONS
l Measuring range

1.2Mpa

2 Pressure accuracy

≤0.2%FS

3 Distension height accuracy

≤0.2%FS

4 Test area

Standard: 182.5px²(Φ30.5mm) and 1250px²(Φ79.8mm)

Optional: 250px²(Φ35.7mm) and 2500px²(Φ112.8mm)

5 Max. allowable distension

70±0.02mm

6 Test methods

Constant-speed extension until burst

Extension to specific pressure

Extension to specific distension

Extension to specific time

7 Units

kPa, kg/cm2, bar, lb/in2

8 Power supply

AC 220V, 50Hz

9 Dimensions

600×400×530mm (L×W×H)

10 Weight

200kg
STANDARD CONFIGURATION
| | | |
| --- | --- | --- |
| No. | Item | Quantity |
| 1. | Main machine | 1set |
| 2. | 182.5px²(Φ30.5mm) Test head | 1pc |
| 3. | 1250px2(Φ79.8mm) Test head | 1pc |
| 4. | Diaphragm | 7pcs |
Optional configuration
| | | |
| --- | --- | --- |
| No. | Item | Quantity |
| 1. | 250px²(Φ35.7mm) Test hed | 1pc |
| 2. | 2500px²(Φ112.8mm) Test head | 1pc |
| 3. | Diaphragm | 1set |
RELATED PHOTES :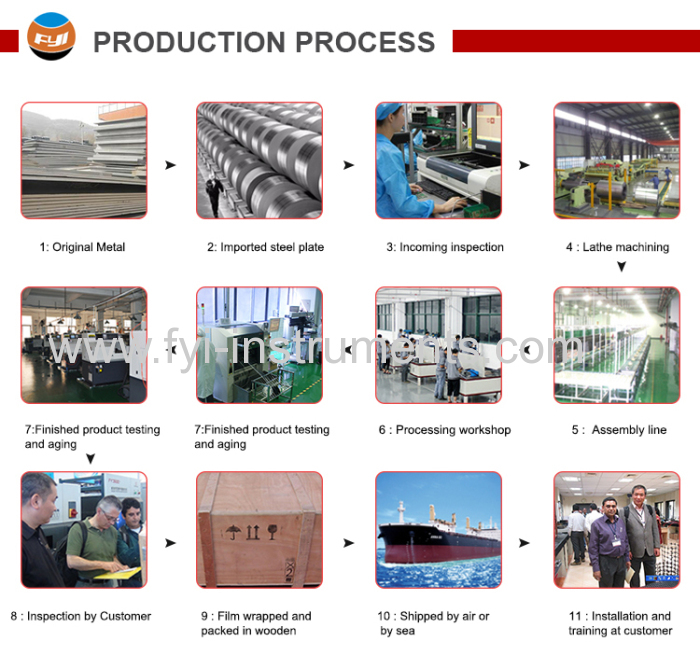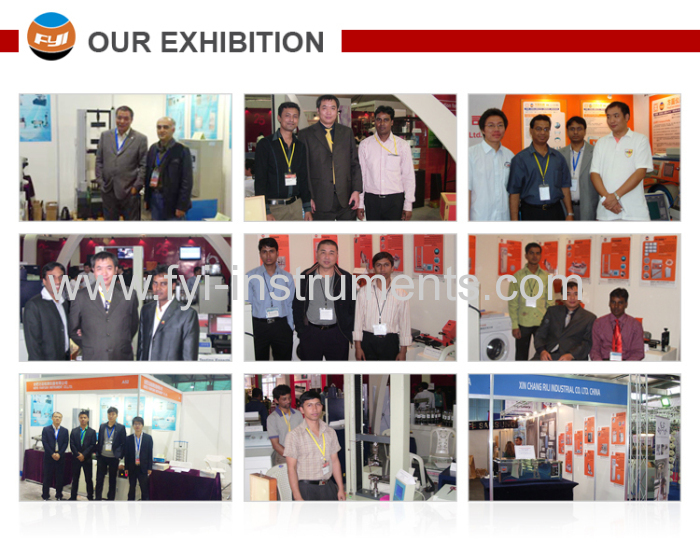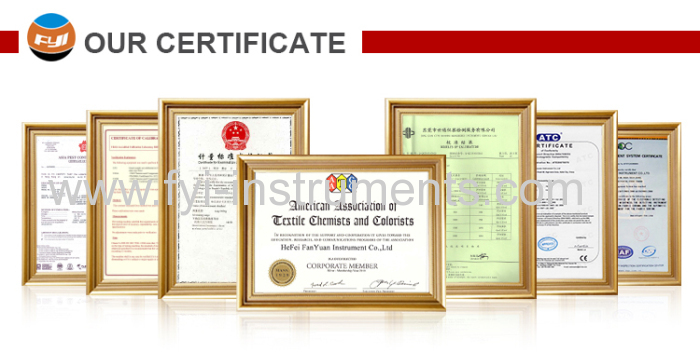 ISO AND CE certificate :