newly developed pulse powder coating machine
Electrostatic powder coating machine control unit back sides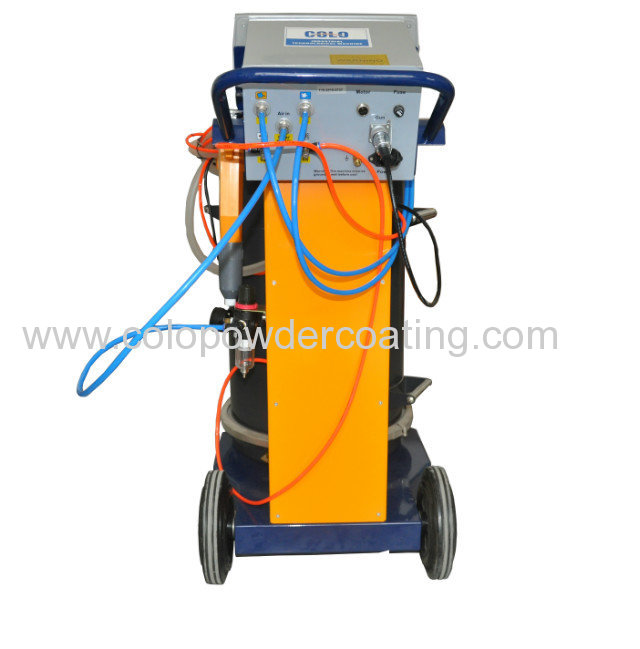 Innovative pulse coating machine for paint reduction,for high
corner penetration strength,and yield increase!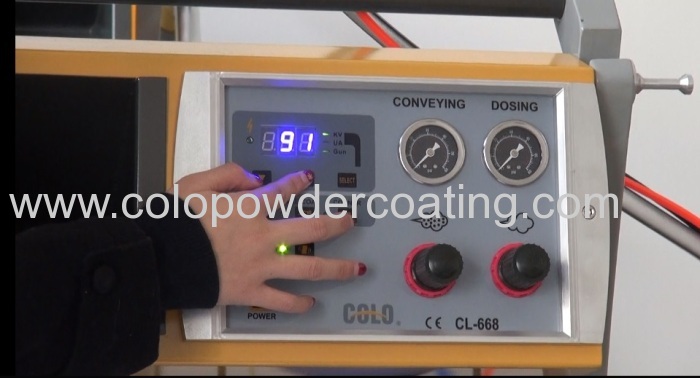 powder coating machine avaiable models
colo-668-T-C06 Cup Gun
For laboratory test
Colo-668 Auto Power Gun
colo-668 Manual Powder Gun Set
TECHNICAL DATA of powder gun
Gun Weight 440g
Gun length 330mm
Power (AC)220v/110v
Frequency 50/60 Hz
Consumption power 25w
Input power (DC)24v
Output power 100kv
Maximum output power 180
Polarity Cathode
High voltage confirmation form Inside the gun
Max. flow rate 670g/min
Advantages in metallic powdered silver coating
By reducing current in a pulse-way to prevent paint agglomeration
during metallic powdered silver coating, a coating film is thin and
uniform high-quality coating is possible.