multi cyclone powder spray Room
Ideally suitable for big automatic plants where quantity of powder to be sprayed and recovered is high.

Summary of Benefits :
• Lower Initial cost.
• Fast colour change.
• Available in epoxy coated mild steel, stainless steel and poly Carbonate construction.
• Modular construction makes shipping and installation easy.
• Can be integrated with powder manager.
• Higher life of cartridge filter with unique Rotary wing cleaning mechanism
Integrated Powder Hopper and extra filter available can be bought as an optional items.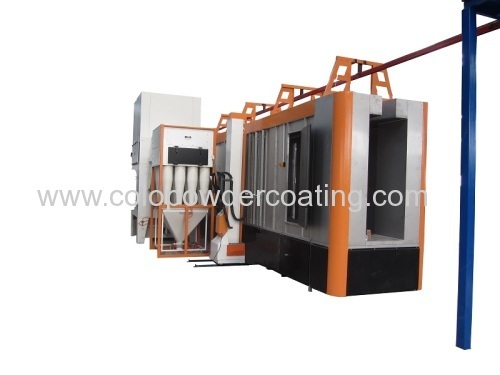 Technical data:



No.

Booth type





automatic powder coating booth with two recovery system


1




Inner size of powder room:




6000mm×1700mm×2880mm(refer to layout)(1set)

2




Material of powder room:




side\top\bottom board: δ1.2mm galvanized board (surface spraying)

3




Inverter lift




2sets

4




Closed-circuit system




1set

5




Automatic electrostatic sprayer:




8sets

6




Manual sprayer




2sets

7




9 cores recycling

of the upper and lower device




1(hot plate and cold plate to make) the height of filter:660mm

8




Recover fan




1sets(15Kw)air volume:20000m3/set

9




9 pcs cyclone




1(A3 plate T1.5mm to make)

10




Explosion-proof fluorescent lamp;




Each 1 piece of unilateral
Drawing: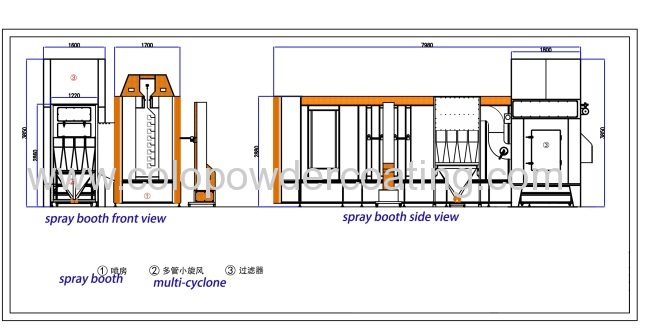 The instruction of the spray booth
The details of the powder coating booth:
Automatic powder spray booth overall program description:

This is a multi-tube small whirlwind two recycling automatic spray systems, spray booths made of stainless steel plate, spray booth design has eight automatic guns, two hand guns openings.
a. system configuration 8 total automatic spray gun, using double order.
b. Multiple small cyclone technology used in Europe, the recovery rate can reach 95% or more, and is equipped with automatic opening and closing device for easy cleaning,
c, after the turn-wing filter uses filter recovery, high efficiency, low noise.
d. spray booth made of high quality anti-static stainless steel plate.
e. equipment with automatic recovery and sifting system to ensure the normal powder-polluting cycle.
f. equipment with high efficiency, low environmental fan.
Certification: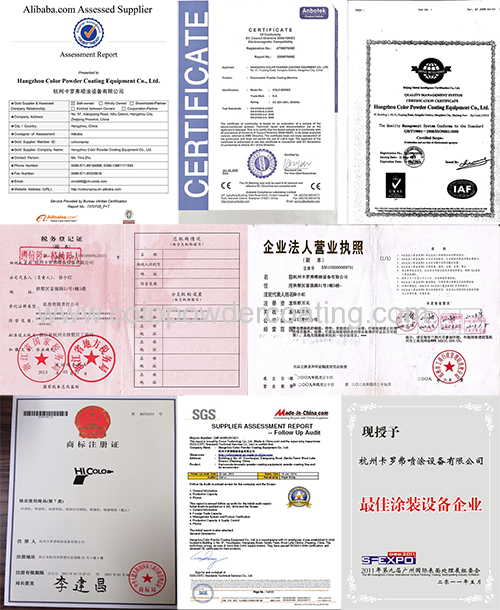 Packing &delivery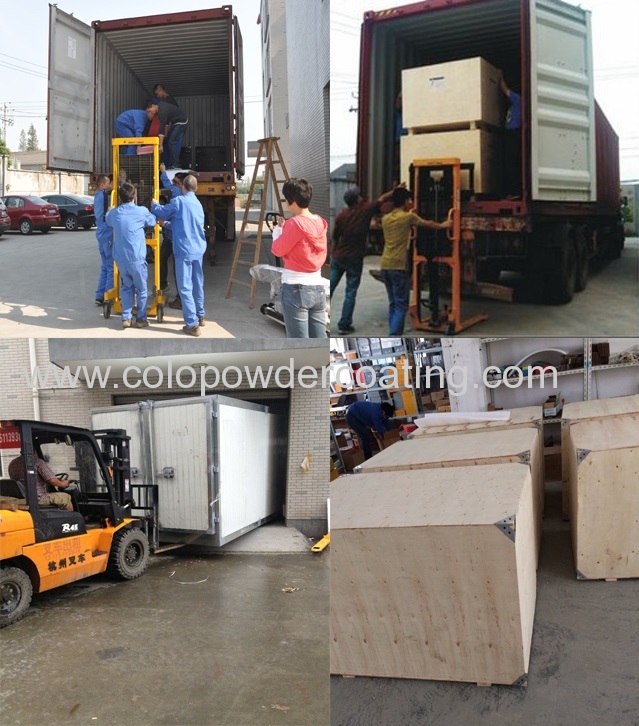 Factory
The equipment to produce the powder coating equipment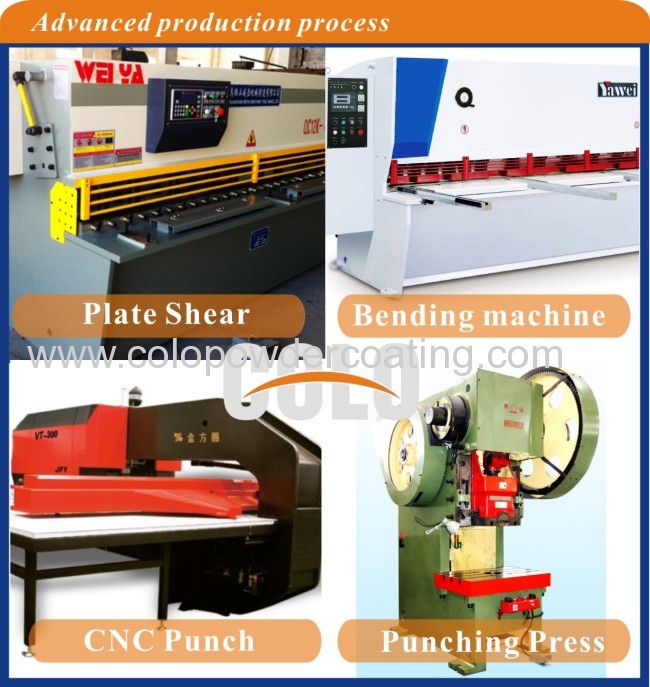 The booth is not for wet painting

Service:
We can supply the assistant for the new comer or customers not very familar with this industry.
Any questions please contact Monica