• Standard indents for friction top surface are 2 in.
(51 mm) and 0.22 in. (6 mm).
• Most Series 1400 sprockets use the split design so
shafts do not have to be removed for retrofits and
change overs.
• Dark grey and black rubber have a hardness of 64 Shore
A. White rubber has a hardness of 55 Shore A.
• If a center-drive set up is used, it may be necessary to
place collars to laterally retain the belt at the backbend
roller before the drive.
• Temperature, environmental conditions and product
characteristics affect the effective maximum degree of
incline. Take these items into consideration when
designing conveyor systems utilizing these belts.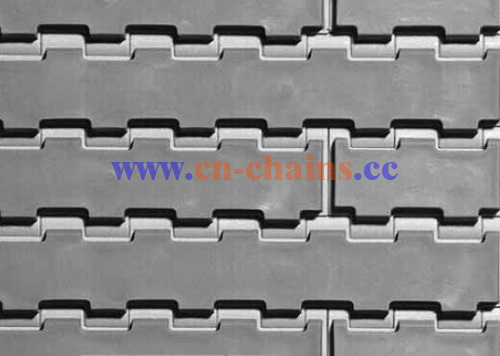 plastic modular belt conveyor 1400 friction top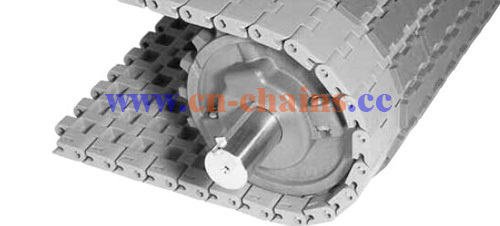 series 1400 conveyor belt for industrial conveyor belt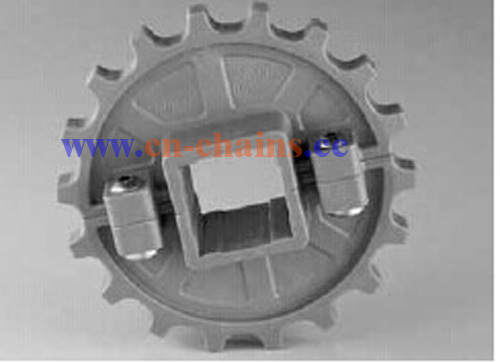 Sprockets for conveyor belt 1400 series

Belt data
Belt type

Rod material

Belt strength

Temperature range

Weight

lb/ft

kg/m

°F

°C

kg/m²

PP

Nylon

1800

2678

34 to 150

1 to 66

10.94

PE

Nylon

1000

1488

-50 to 120

-46 to 49

11.38
1400 sprocket data
NO. Of teeth

Pitch diameter

Outer diameter

Hub width

in

mm

in

mm

in

mm

18

5.7

145

5.8

148

2.0

51

21

6.7

170

6.8

172

2.0

51
series1400plastic conveyor belt is the leading enterprise in domestic transportation equipment, "Rellwin Industry Co.,ltd ." with advanced technology
firstclass equipment, specializing in the production of manufacturing; This company produces modular conveyor belt more than ten years, product
aldehyde polymer polymer materials, such as modular conveyor belt can be resistant to 140 degrees, designed for tyre, supporting enterprises, for
cooling, transportation, its excellent product performance, quality reached the level of import, lower than similar imported4 times, long service life, etc.
Material: pom, allow adequate airflow through, for cooling products. Mode of transmission: hinge transmission matching: driving wheel, abrasive
article - its length and width can be according to the customer.
Our services :


1. Warranty time: 1 year. The conveyor belt / chains / sprockets which supplied
by our company could be exchanged when it have quality problems,such as it
was broken in installing , the pin run out from chains or the chains parted .
But if the user use it in a wrong way, we can not provide any goods for free .
2. Payment: T/T , L/C , Western Union or Paypal
3. Lead time: 5~15 working days, subject to the order quantity.
4. Shipment: by sea, by air,door to door service for samples transportation.
5. OEM service : we have our own R.D team . If you want to purchase the belt
which we have not or you have your own design , we would like to make mold
for you for free , only have the condition of requiring continuous orders ,and
first order must be more than 60 square meters .