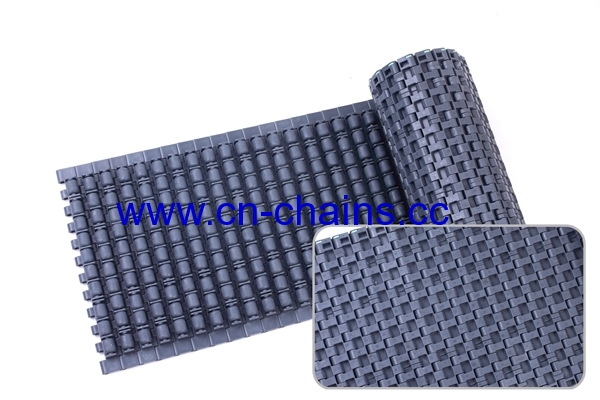 Product Notes
• Always check with Customer Service for precise belt
width measurement and stock status before
designing a conveyor or ordering a belt.
• Allows low back pressure accumulation for gentle
product handling.
• 144 rollers per square foot of belt provide greater
product-to-roller contact.
• Standard roller indent is 0.75 in. (19 mm)
• 1 in. (25.4 mm) roller spacing.
• Available in white and grey acetal.
• Stainless steel roller axle pins for durability.
• Robust design offers excellent belt and sprocket
durability.
• SLIDELOX™ flush edges. SLIDELOX™ is available in
polypropylene or acetal.
• Back-up load is 5-10% of product weight.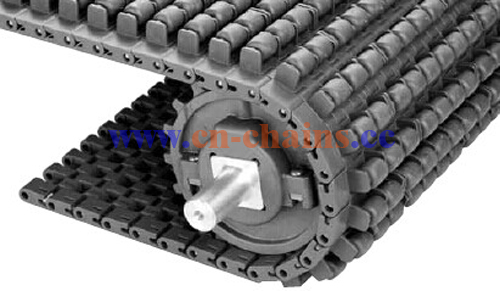 roller top plastic modular conveyor belt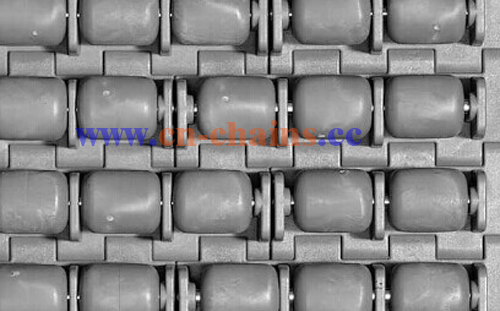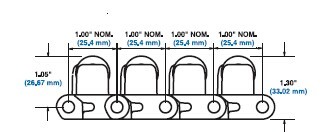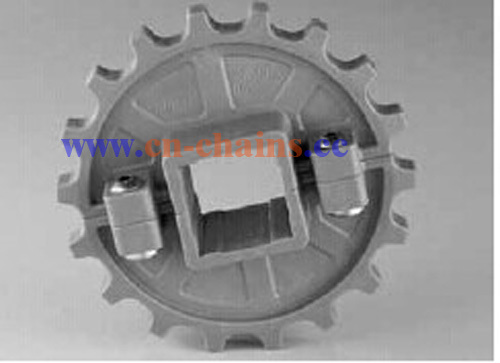 Belt data
Belt type

Rod material

Belt strength

Temperature range

Weight

lb/ft

kg/m

°F

°C

kg/m²

POM

Nylon

2500

3720

-50 to 200

-46 to 93

28.47
1400 sprocket data
NO. Of teeth

Pitch diameter

Outer diameter

Hub width

in

mm

in

mm

in

mm

18

5.7

145

5.8

148

2.0

51

21

6.7

170

6.8

172

2.0

51
Conveyor belt is used for packing line, aquatic products processing production line, frozen food production lines, battery manufacturing, beverage
manufacturing industry and agricultural processing industry, chemical industry, electronics industry, viviparous rubber tire industry, cosmetics industry,
general transport operations.
Roller top 400 plastic conveyor belt material: pom (pom) PP (polypropylene), PE (polyethylene), ACETAL (ACETAL), NYLON (NYLON), and other
materials.(some belt type conforms to the FDA, the USDA standards, so it is widely used in tire industry.)Structure are: straight and level transport, lifting , transportation, and other forms of turning, conveyor belt can also add lifting, side panel, such as accessories, can meet various requirements in the
form of transport.Features: use plastic material which is conform to the hygiene standards, there is no wool stoma and aperture structure.Regardless
of any product.Will not be entrained by product oil pollution by osmosis.Not any impurities on the conveyor belt surface adsorption.So can be one of
the most secure of the manufacturing process.In addition, its stability and chemical resistance is strong, will not damage by cleaner or high
temperature water.
Our services :


1. Warranty time: 1 year. The conveyor belt / chains / sprockets which supplied
by our company could be exchanged when it have quality problems,such as it
was broken in installing , the pin run out from chains or the chains parted .
But if the user use it in a wrong way, we can not provide any goods for free .
2. Payment: T/T , L/C , Western Union or Paypal
3. Lead time: 5~15 working days, subject to the order quantity.
4. Shipment: by sea, by air,door to door service for samples transportation.
5. OEM service : we have our own R.D team . If you want to purchase the belt
which we have not or you have your own design , we would like to make mold
for you for free , only have the condition of requiring continuous orders ,and
first order must be more than 60 square meters .