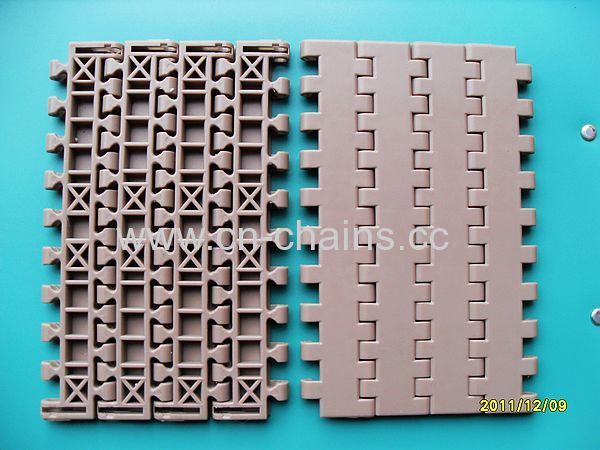 Flat top1600 plastic conveyor belt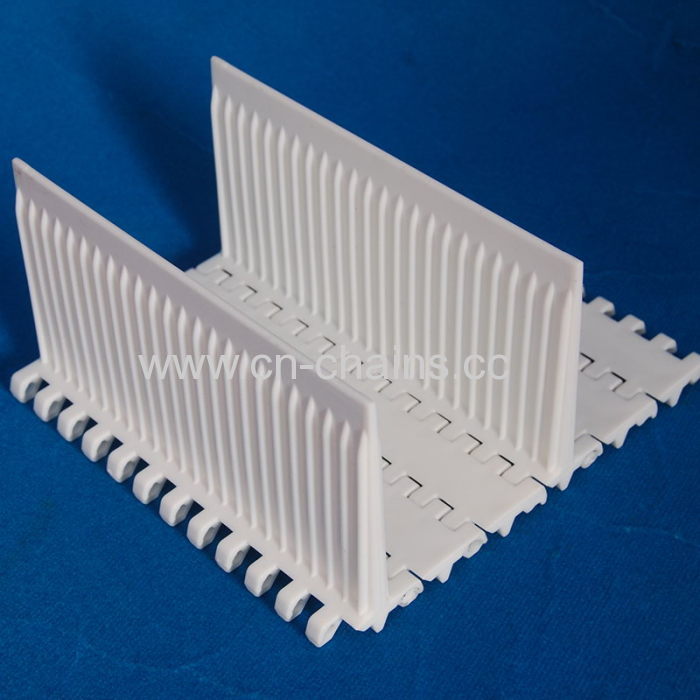 FT1600 with flight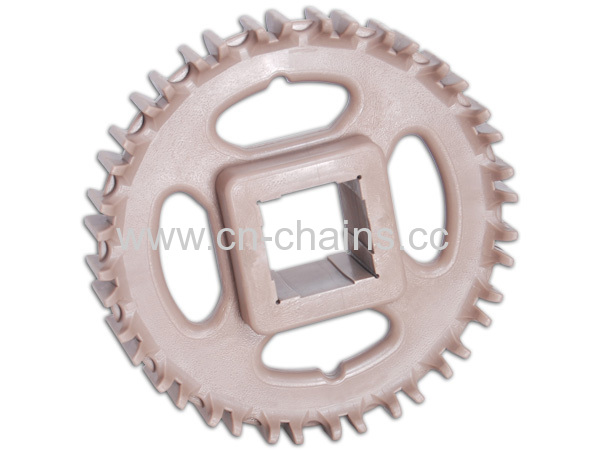 Sprockets for 1600
Belt data
Belt type

Material

Temperature range

Belt strength

Weight

dry

WET

N/m

kg//㎡

FT1600

POM

-40 ~ +80

-40 ~ +65

20000

7.71

PP

+5 ~ +105

+5 ~ +105

10000

5.13

PE

-46 ~66

-46 ~66

5000

5.37
Flat Top Modular Conveyor Belt
Flat Top Modular Conveyor Belt is developed specially for logistics transportation by Rellwin.
Advantages
· Flat Top Modular Conveyor Belt is stable in operation, and because of its fixed structure design, straight sections are not need in driving end, which save
the manufacturing cost and the space of conveying system.
· Flat Top Modular Conveyor Belt is made from Acetal, it can endure instant impact with low friction coefficient and high impact resistance, tensile strength
of it is 10 times stronger than common radius PVC Conveyor belt.
· Flat Top Modular Conveyor Belt is drive by sprockets, and can endure instant high-speed and big load capacity. It is
widely used in Paper, Printing,
Beverage, Packaging industry etc. Both for light-duty and heavy-duty conveying.
In the preserved food industry, both fish and vegetables pass through different handling and processing stages in which the belt plays a main role. We
are talking about processes like scalding, boiling, vaporization, pasteurization, etc. The belt structure must allow carrying them out in extreme work
conditions without any alteration of its physical-chemical composition, as it could have an influence on those processes.
Once the product has been canned, the cans handling will be also held on our belts, in machines for closing cans, labelling, weighing, product
accumulation, packing, palletizing, depalletizing, or conveying lines to the storeroom.
Our services :

1. Warranty time: 1 year. The conveyor belt / chains / sprockets which supplied by our company could be exchanged when it have quality problems,such as it was broken in installing , the pin run out from chains or the chains parted . But if the user use it in a wrong way, we can not provide any goods for free .
2. Payment: T/T , L/C , Western Union or Paypal
3. Lead time: 5~15 working days, subject to the order quantity.
4. Shipment: by sea, by air,door to door service for samples transportation.
5. OEM service : we have our own R.D team . If you want to purchase the belt which we have not or you have your own design , we would like to make mold for you for free , only have the condition of requiring continuous orders ,and first order must be more than 60 square meters .