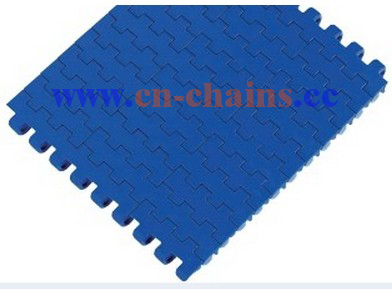 Flat top modular conveyor belt can be used in Auto-industry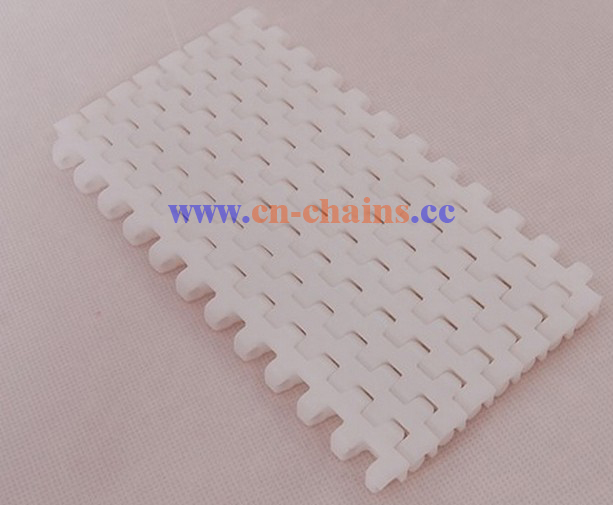 Plastic conveyor modular belting design
Food Grade material conveyor belt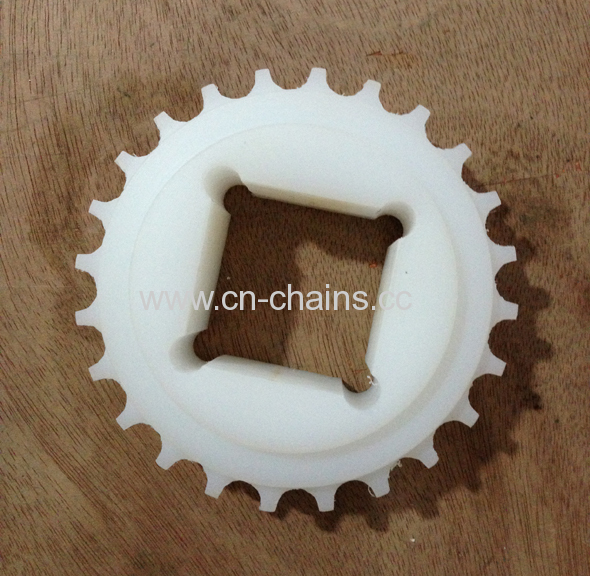 Sprockets for M1220

Sprockets date
Teeth

Diameter of pitch

Hub width

Square bore

Round bore




mm

inch

mm

inch

mm

mm

10

41.2

1.6

30

1.18

-

20

15

62.4

2.5

30

1.18

25

25

19

78.8

3.1

30

1.18

-

-

24

99.2

3.9

30

1.18

25/40

25

28

116.5

4.6

30

1.18

40

25

36

149.8

5.9

30

1.18

40/60

-
Belt date

Belt material

PP

PE

POM

Rod material

PP

PE

PP

PA

Temperature range

°C

°F

5-105

400-220

-70-65

-94-150

5-93

40-200

-40-93

-40-200

Weight

Kg/m2

Lb/sqft


5.8

1.20

6.2

1.27

8.7

1.78

8.7

1.78
Belt type

Material

Temperature

range(°C)

Working loading(max.)

Weight

Backflex radius(min.)

dry

wet

N/m(21°C)

Kg/m2

mm

M1220

POM

5-90

5-65

16000

8.7

25

PP

5-105

5-105

11000

5.8

PE

-70-65

-70-65

6000

6.2
Payment & Shipping Terms

Supply Capacity

Unit Price:

80~100.0

USD

Production Capacity:

1000 square meter/month

Payment Term:

T/T,Western Union

Packing:

carton

MOQ:

20square Meter

Delivery Date:

13-18days

Means of Transport:

Ocean, Air





Description
• "Nosebar transfer", recommended diameter 18 mm
(0.71"); 16 mm (0.63") possible
• 0% open area
• Food approved materials available
• Easy to clean, open hinge
• Rod diameter 5 mm (0.2")
• "Open window" sprockets
Available accessories
• Flights
• Side guards
• GripTop modules
M1220 MODULAR Plastic belt is the use of engineering plastics production chain plate assembly made of modular belt with interlocking brickway interleaved mode or by the
total length of the pin assembly together, this design is fundamentally improve the conveyor belt strength.Flights and side panels can also be interlocked
with the hinge pin has become integral parts of the conveyor belt. Plastic belt has too much forms, assembling flexible, easy to replace. There are openings
in the form, flat, ribs, ball, slip and other forms. Apply to pigs, sheep, chickens, ducks slaughtered , cutting and processing, puffed food production line, fruit
grading, packing lines, fish processing production line, frozen food production line, battery manufacturing, beverage manufacturing, canning industry,
agro-industry, chemical industry ,electronics, rubber and plastic manufacturing industry, the cosmetics industry, the general transport operations
Advantage
Precision molding process ensures optimum flatness.
High wear resistance and low friction coefficient
High work load
Transportation and daily maintenance of plastic conveyor belt
During storage, the product must be placed into a roll not folded, turning once during placement should be on a quarterly basis
2.Different type, size layers together using the belt should
3.Type conveyor belt, structure, size, number of layers should be a reasonable choice according to the conditions
4.Feed direction along the direction of the tape should be, in order to reduce the impact on the whereabouts of the tape should be taken when the material chute, reducing materials falling distance
Conveyor belt in use should note the following
1.Avoid roller is covered with material, resulting in ineffective rotation to prevent leakage of material between the roller and the tape card, pay attention to the lubrication of moving parts,
2.Avoid starting with a over load
Feature of Plastic modular conveyor belt
Plastic modular conveyor belt using belt injection splicing, and with supporting the drive sprocket, with no deviation drive replacement easier cleaning
characteristics.Plastic mesh belt drive module is stuck in the belt sprocket sprocket grooves are opposite the corresponding drive, so no deviation.Plastic
modular conveyor belt is easier to replace because it is wearing a matching pin assembled, it can be based on partial replacement of damaged parts,
it is unnecessary to replace the whole one , to save a certain amount of expenses.Plastic modular belt is relatively flat and smooth surface, can be directly
rinsed with water and wash with some tools.Plastic materials have arbitrarily chosen to achieve and satisfy the conditions customers, there are food-
grade plastic belt and high temperature plastic mesh and plastic mesh belt wear and rally.Is a new type of environmentally friendly technology conveyor
ideal supplies. Plastic mesh is also called plastic modular belt belt is the introduction of foreign advanced technology, using molds for injection molding
and then stitched together according to customer demand.
Conveyor belt category
All the conveyor belt must be connected in a ring to use, so joint of conveyor belt directly affect the service life of conveyor belt and if conveyor can run
smooth .Generally,conveyor belt connector commonly used method of mechanical joints, cold thermal curing of adhesive joints, joints, etc. Method of
mechanical joints: generally,refers to the use of belt buckle connectors, the connection method is convenient and easy, economical, but the low efficiency
of the joint, easy to damage, has an impact on conveyor belt service life .PVC and PVG solid woven flame retardant antistatic conveyor belt junction, class
8, with the following products are generally used this method of joints. Conveyor belt cold bonding connection method: using cold bonding adhesive for
joints. This joint approach than a mechanical joint of high efficiency and more economical, connector should be able to have a better result, but in practice,
due to process conditions is difficult to master and adhesive quality very large impact on joints, so it is not very stable.Conveyor belt vulcanizing joints: a
proved to be ideal for a joint approach to ensure high efficiency of the joint, but also very stable, long life joints and easy to grasp. But technical troubles,
high costs, the connection time and other shortcomings.
Our services


1. Warranty time: 1 year. The conveyor belt / chains / sprockets which supplied by our company could be exchanged when it have quality problems,such as it was broken in installing , the pin run out from chains or the chains parted . But if the user use it in a wrong way, we can not provide any goods for free .
2. Payment: T/T , L/C , Western Union or Paypal .
3. Lead time: 5~15 working days, subject to the order quantity.
4. Shipment: by sea, by air,door to door service for samples transportation.
5. OEM service : we have our own R.D team . If you want to purchase the belt which we have not or you have your own design , we would like to make mold for you for free , only have the condition of requiring continuous orders ,and first order must be more than 60 square meters .

Company and Productsinformationrelated:
Ningbo Rellwin IndustryCo.,ltd.