This kind of modular belt can be used in following industries:
Beverage industry such as acceleration, depalletizes and accunlation.
Food industry such as cool off lines and pack lines.
Meat industry such as tray pack line and metal detectors.
Belt Material: POM/PP
Belt Pitch: 31.75mm
Open Area: 58%
Assembling Method: Connected with rods
Backflex Radius: 76mm
Rmin=2.5*W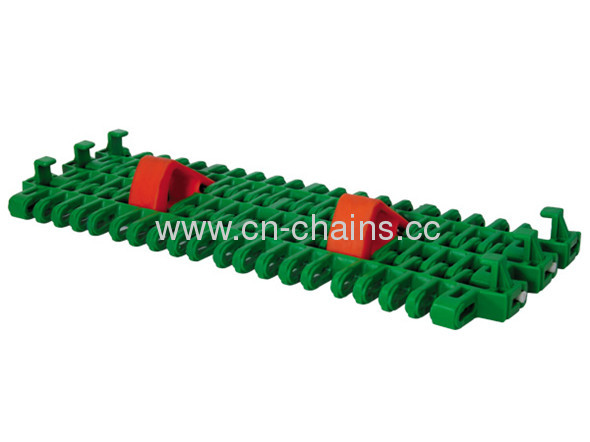 IS615 Flush Grid with pop-up flight radius modular conveyor belts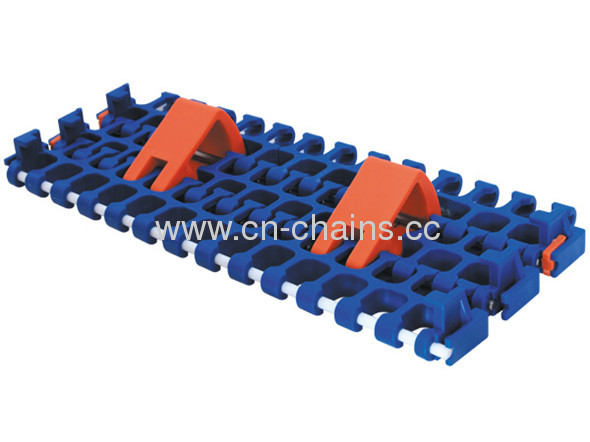 plastic conveyors belt IS615 RADIUS POP-UP BELT in China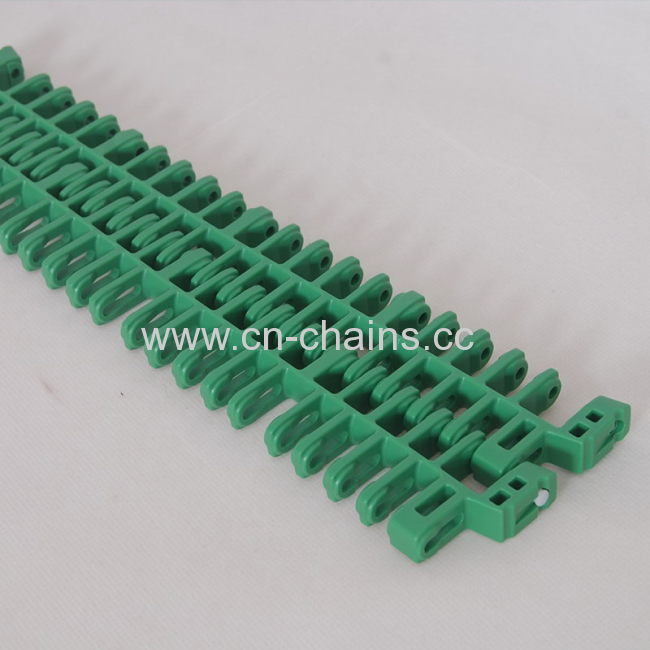 IS615 Plastic Conveyor Belt for conveyor system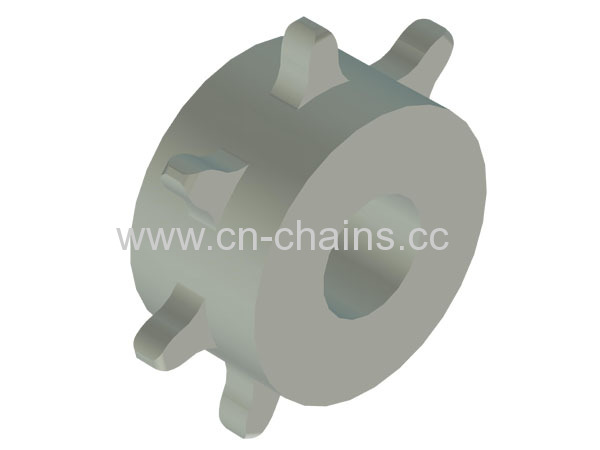 Sprockets for IS615
Sprockets data
Type

Teeth

Pitch Diameter

Outside diameter

Bore

mm

inch

mm

inch

mm

inch

SP615-7T

7

87.8

3.46

102

4.03

20/35

0.79/1.38

SP615-9T

9

111.4

4.39

116

4.59

20/35

0.79/1.38

SP615-12T

12

147.2

5.79

155

6.11

20/45

0.79/1.77
Belt data

Belt type

Belt material

Temperature range

Working Load(max)

weight

Backflex radius

dry

wet

N

Ibf

kg/m

mm

Is615

POM

-40 to +80°C

-40 to +65°C

1779

400

8.70

50

PP

10to99

10to99

1112

250

5.80

PE

-40 to +66°C

-40 to +66°C

845

190

6.00
Payment & Shipping Terms

Supply Capacity

Unit Price:

50~120.0

USD

Production Capacity:

3000 square meter/month

Payment Term:

T/T,Western Union

Packing:

carton

MOQ:

20square Meter

Delivery Date:

17-21days

Means of Transport:

Ocean, Air





This conveyor belt con be used in the automotive industry conveyor belt, accumulator, quick-frozen food special conveyor belt, leisure food special
aquaculture industry special conveyor belt,the tire industry for logistics industry special conveyor belt, the chemical industry for frozen food special conveyor
belt,climbing conveyor belt marble, corrugated packaging industry special conveyor belt, entertainment facilities for liquid food special conveyor belt,
evegetable special conveyor belt,meat special mine conveyor belt , special cement,Garment factory of special conveyor belt, glass factory in injection molding
industry special conveyor belt and many automatic production line
IS615 Plastic Modular belts are constructed with modules molded from thermoplastic materials connected with soild plastic rods. Except for narrow belts
(one complete module or less in width),all are built with the joints between modules staggered with those of adjacent rows in a "bricklayed" fashion. This
structure can enhance transverse strength and it is easy for maintain.

The total plastic and cleanable design can solve the steel belts easily polluted.Now the cleanable design makes the belts very suitable for food industry
area as well.Also there are be widely used in many other industries,such as container making,pharmaceutical and automotive,lines of battery and so on.
Rellwin company has a widely range of different material and structure belts. The range of Rellwin's modular belts varies from 3/8 inch small pitch
straight running belts to 2inch pitch sideflexing belts,The most commonly used belt styles inclued:
Flat Top:suitable for a wide range of products,when a fully closed belt surface is preferred.
Flush Grid:commonly used in applications where drainage or airflow is desired.
Raised Rib:recommended in applications where product stability over transfers is a concern.
Friction Top:commonly employed on incline conveyors, where the elevation of product changes.Friction Top modular belts can be used up to an angle of 20 degrees,depending on the pack style and material.
Roller Top:used in a variety of low-pressure accumulation applications.
Perforated Flat Top:used when air flow and water flow are critical but the percentage of belt open area must remain low.
Other,less frequently used belt styles may better fit your special requirements:Open Grid,Nub Top(anti-stick),Cone Top(extra grip).
IS615 plastic conveyor belt material: pom (pom) PP (polypropylene), PE (polyethylene), ACETAL (ACETAL), NYLON (NYLON), and other materials.(some
belt type conforms to the FDA, the USDA standards, so it is widely used in tire industry.)Structure are: straight and level
transport, lifting /, transportation, and
other forms of turning, conveyor belt can also add lifting, side panel, such as accessories, can meet various
requirements in the form of transport.Features: use plastic material which is conform to the hygiene standards, there is no wool stoma and aperture
structure.Regardless of any product.Will not be entrained by product oil pollution by osmosis.Not any impurities on the conveyor belt surface adsorption.
So can be one of the most secure of the manufacturing process.In addition, its stability and chemical resistance is strong, will not damage by cleaner or
high temperature water.
Our services


1. Warranty time: 1 year. The conveyor belt / chains / sprockets which supplied by our company could be exchanged when it have quality problems,such as it was broken in installing , the pin run out from chains or the chains parted . But if the user use it in a wrong way, we can not provide any goods for free .
2. Payment: T/T , L/C , Western Union or Paypal .
3. Lead time: 5~15 working days, subject to the order quantity.
4. Shipment: by sea, by air,door to door service for samples transportation.
5. OEM service : we have our own R.D team . If you want to purchase the belt which we have not or you have your own design , we would like to make mold for you for free , only have the condition of requiring continuous orders ,and first order must be more than 60 square meters .

Company and Productsinformationrelated:
Ningbo Rellwin IndustryCo.,ltd